What's in my bag – Summer 2022
For the past few years I've put together a small post on what gear I've used over summer. As I tend to spend some time away and need to be more considered in terms of what gear to bring, it usually gives a pretty good indication of my current fave equipment. Past notes: 2016, 2017, 2018, 2019, 2020, 2021.
After checking in to our hotel, we go exploring. Me and the kids have a few days in this little city planned, before traveling back to the mainland. We head in the general direction of a restaurant we'd gotten recommended, but we take our time – there are a lot of interesting things to check out along the way. The warm evening air, the kids' good spirits and such charming surrounds certainly add up to fine start of this stay.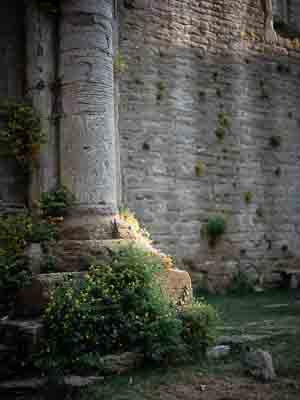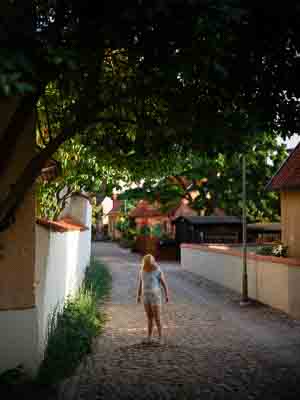 – Leica M 262 & Voigtländer 50/1.5 II
With the pandemic under control for the first summer in years, we spend a good chunk of time traveling the country. Since there are some things to take care of at home we also end up spending way less time at our country house than in ages. In all, this summer didn't quite follow the same pattern as recent ones, but was certainly memorable nonetheless.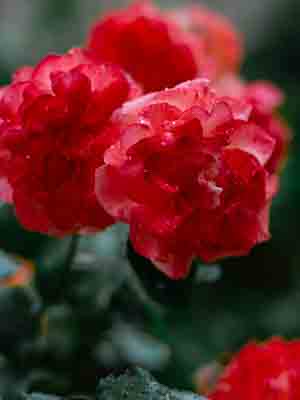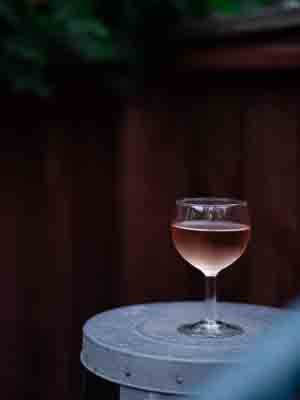 – Leica M 262 & Voigtländer 75/1.5
The gear
In terms of gear things were quite familiar however. Aside from a few substitutions the overall setup is very similar to what I've been shooting for the past few years.
I wasn't quite as ascetic in my choices as last year (when I shot one camera and one lens exclusively), using a two lens pairing and two different cameras.
While I don't necessarily feel like I gained a ton from the slightly expanded setup, I ended up enjoying both the gear in use as well as the result I got out of everything. Overall then, zero complaints with the equipment.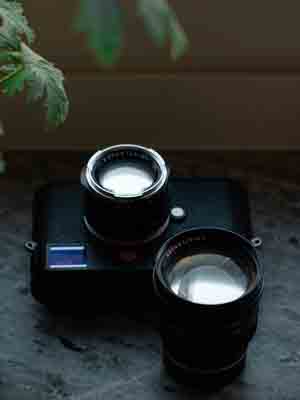 Leica M Typ 262 with the Voigtländer 50/1.5 II and Voigtländer 75/1.5 – my main setup for this summer, and actually most of the year so far.
Billingham Hadley Pro
I still find this no-nonsense bag ideal for my use. It comfortably fits whatever gear I'm keen on, as well as enough paraphernalia to get me through a day out. After over seven years of frequent use it is starting to show some wear here and there, but definitely a lot less than I would've expected.
Leica M Typ 262
By now it's safe to call this my all time favorite camera. It offers a lovely shooting experience and fantastic performance at a very reasonable size. Love it!
Leica M Typ 262 – Long term review
Voigtländer 50/1.5 II
I've been shooting with this little lens for quite a while at this point. While it doesn't feel quite as special as the Voigtländer 50/1.2 that I used last summer, the smaller size of the f/1.5 II is certainly compelling. Especially when traveling, as well as when paired with another lens, which is how I've used it during this summer.
The 50/1.5 II is an impressive achievement in terms of performance with very few caveats despite the ambitious spec and small size. It's an extremely practical and capable lens overall. Beyond being so compact, it also handles really well and even offers a pleasant signature. I have a review coming soon, but it's absolutely hard to ask for much more than this little lens brings to the table.
Voigtländer 75/1.5
Another lens that I've had for quite some time now, and that I'm working on a review on.
While it's a little less practical than the 50, it offers truly spectacular rendering and performance. In fact, I feel it's among the nicest rendering lenses I've used.
The handling is also swell and despite the speed and focal length, it's still reasonably sized. I also quite like that it offers a very high magnification ratio for a rangefinder lens.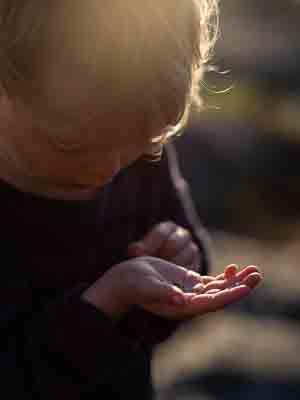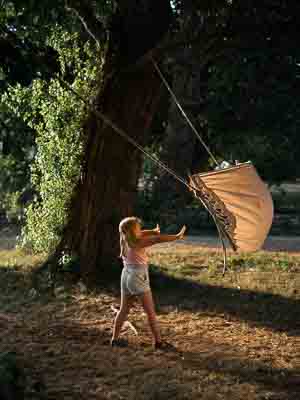 – Voigtländer 75/1.5 / Voigtländer 50/1.5 II
The pairing
A 50+75 pairing is somewhat unconventional, but I enjoy the combination*. The different focal lengths gives a bit of flexibility in perspective, while being close enough together that sets of images still feel cohesive. That these two Voigtländer lenses also share a number of rendering traits also helps.
* It sort of feels like a souped up version of the kit I shot a few summers back, where both the new 50 and 75 are more performant than the 50/2.5 and 75/2.5 lenses I shot back then. Though in terms of rendering there isn't quite as much to it as you might expect. There are also a few practical trade offs. Still, it's hard to argue against the impressive capabilities these newer lenses bring to the table.
Overall, the pairing of these two lenses have been fantastic. Though in hindsight I've been thinking that I might've been just as happy if I had split the difference between the two lenses and just continued to shoot with the Voigtländer 50/1.2 that I used last summer – I feel that's such a special and well balanced lens for my preferences and simplifying things is something I'm increasingly keen on. Still, this wasn't any sort of hindrance to my shooting, plus it was adding that bit of enjoyable flexibility, so I'm still happy with my choices here.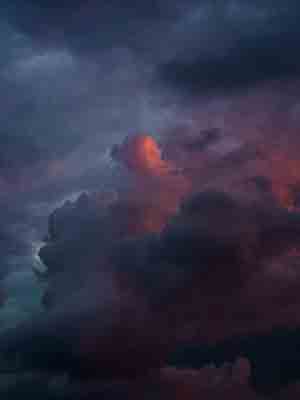 – Voigtländer 75/1.5
Fujifilm X100T
For one stint of travel I knew I wanted something smaller and cheaper than the Leica setup to shoot. This now pretty old Fuji fits that bill perfectly.
Despite its age, the X100T is still lovely to shoot and capable of excellent results. So while it can't fully measure up to the Leica for most of my uses, it's still a swell complement for specific scenarios.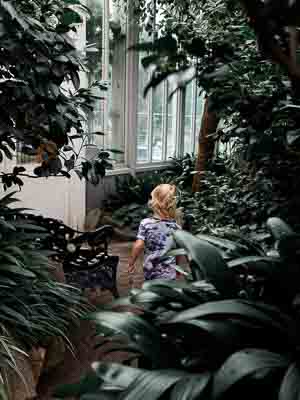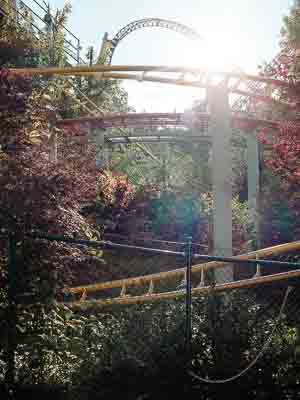 – Fuji X100T
iPad Air
As my aging iPad mini became unable to run the latest software (and had gotten rather beat up by my kids) I picked up this new one recently. As an experiment I've left my laptop behind for most of summer, relying on the iPad for backing up photos and doing basic editing in Lightroom. It's certainly impressive to have so much horsepower in a device so small and light.
In terms of heavier duty tasks and workflow efficiency I must say it still feels a bit held back on the software side though, but overall it's offered a nice, more casual feeling approach to my main photo-related tasks. So while it hasn't been in my bag constantly, it's been a frequent enough carry along to warrant a mention.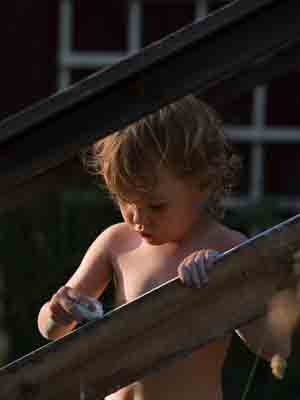 – Leica M 262 & Voigtländer 75/1.5
Wrap up
Overall I couldn't really be happier with the gear I used over the course of this summer. There wasn't anything brand new in my setup, but that's the way I tend to like it. This allows me to stay in the moment to a greater extent and concentrate on getting solid shots, rather than fumbling to familiarize myself with new gear.
And now, as summer's long since passed, what stands out is the moments, certainly more than the gear – all as it should, then.
---
Photos in this article were made using the Leica M Typ 262. The image of the camera and lenses was made using the Sony A7. Exif-data is intact. Open any image in a new window for a closer look.