In my bag – Summer 2018
In what's become a bit of an annual tradition it's time to have a look at what I've been shooting with the past few months.
Summer is the time of year when I probably shoot the most and where I tend to make the most active decisions on what gear to use. Having time off from work, traveling and having plenty of light means there's ample opportunity to shoot. On the other hand traveling makes me want to keep things as simple as possible, meaning a streamlined kit.
I'm almost surprised myself with how consistent my set up has been over the past few years. This years bag is more or less an amalgamation between the 2016 and 2017 bags with just a few tweaks.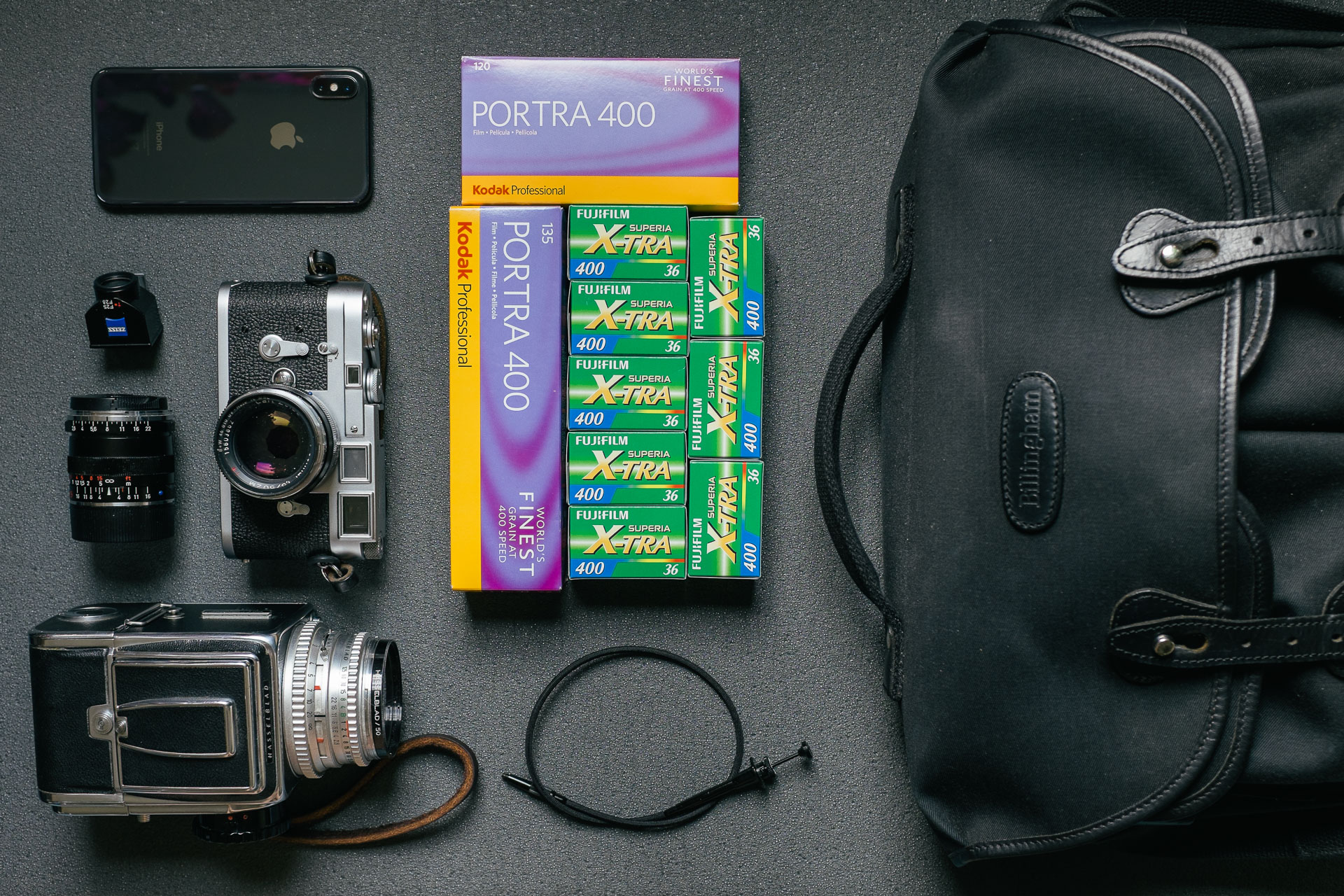 Leica M3
An M mount rangefinder is still my main camera. There's a little twist this year though as my trusty Leica M4-P has given way to the new to me M3. I've been curious about the M3 for quite a while and just before summer I got my hands on one. I'll surely get back to reviewing this camera at a later date but for now I'll just say that it's certainly wonderful to shoot (even though I'm not sure it's a better fit for me than the M4-P).
In terms of lenses I went with a similar approach to the 2016 one – a combination I've enjoyed a lot off and on for the past few years – a 50 combined with a wide angle. Basing the setup around a 50 was an easy choice as the M3 is so well suited to the focal length. The wide angle addition I was less sure off, but it worked out better than expected.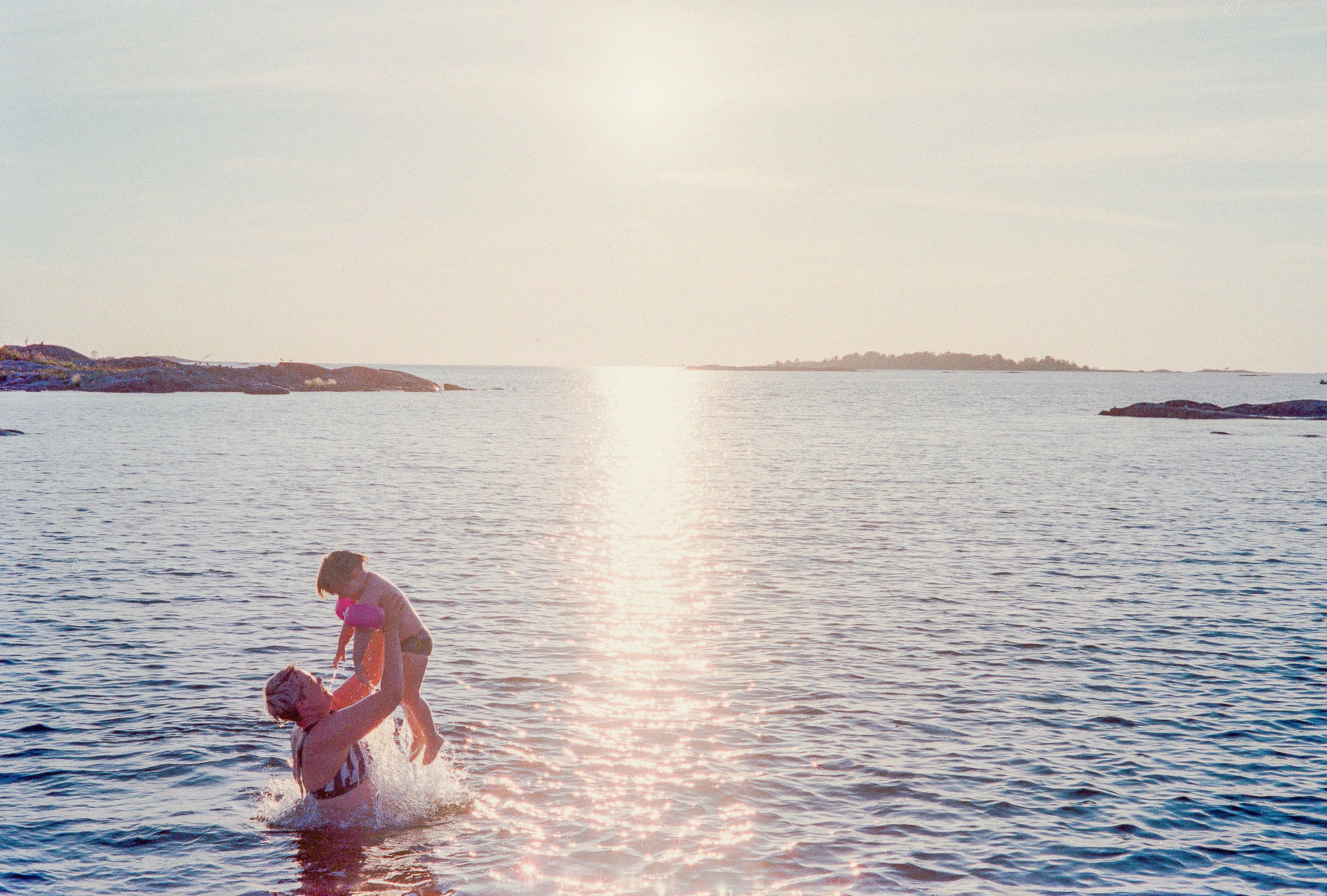 This summer will be remembered for being an exceptionally warm one. We went swimming on all but a handful of days.
Zeiss ZM 50/1.5 Sonnar
So mounted on the M3 is my current favorite 50mm lens. I'm quite partial to the Sonnar, as probably evident by my review, and it was an easy choice as this summer's main lens. It feels like a very natural fit on the M3. The viewfinder is great for 50mm lenses, the lens handles and balances well, the output is great and the fast aperture makes it usable even as the light is low.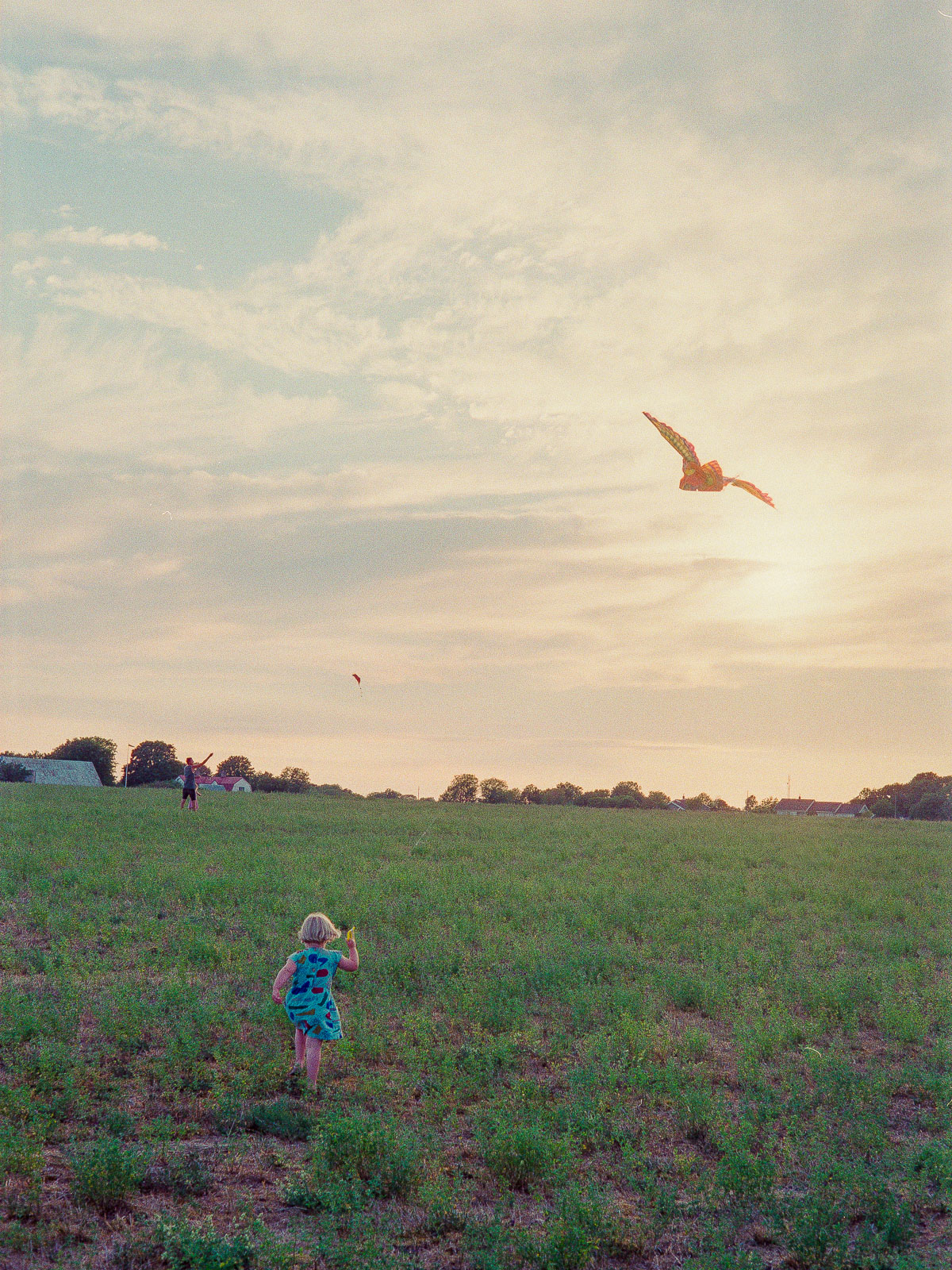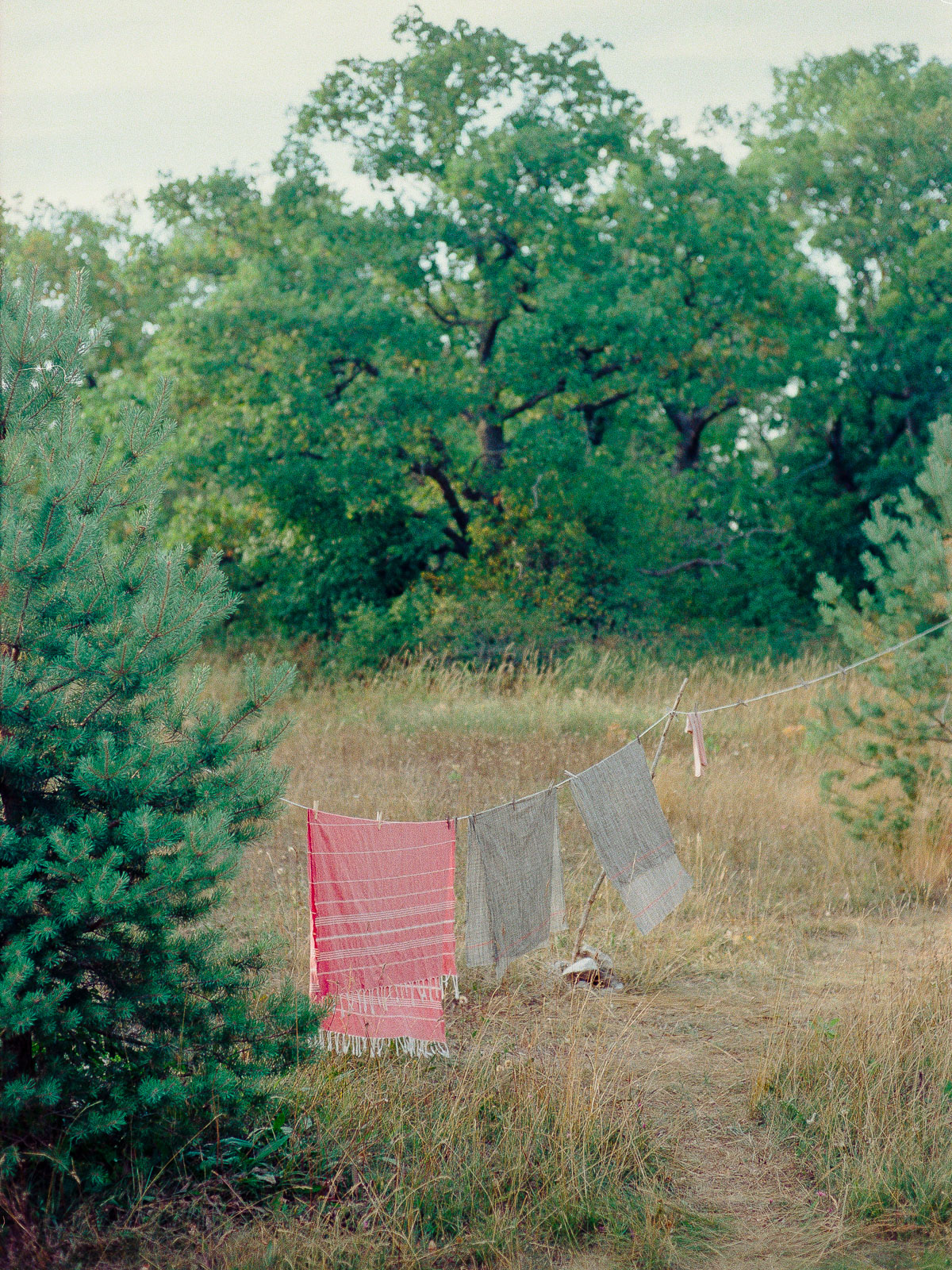 Hanging around with friends on Gotland was great.
Zeiss ZM 25/2.8 Biogon
Another recent addition is this wide angle from Zeiss. I've tried one briefly in the past and have been itching to properly shoot it. So as a used one popped up for a reasonable price just before summer I pulled the trigger. It's not the obvious choice to put on the M3 as the large magnification viewfinder doesn't have any framelines for lenses wider than 50mm. Still a bit of recent experience with shooting using an external viewfinder on the Leica II made me go for the paring anyways. And I actually found it surprisingly enjoyable. Alternating between focusing using the built in finder and composing with the external one is quicker and easier than expected and I ended up shooting the combination more than i thought I would.
As for the lens itself it's an amazing performer – one of the sharpest lenses I've shot with great color and a wonderful presence in the end result (it's noticeably ahead of the Voigtländer 25/4 I've previously reviewed in terms of pure performance). It handles just as well as any of the other ZM lenses and as it's reasonably fast it's usable even in rather low light. Overall it's an impressive lens. I'm sure to return with a review of it eventually.
That the ergonomics and color rendition is very similar between the two ZM lenses is an added bonus that means the two lenses have played very well together both in use and in the resulting images.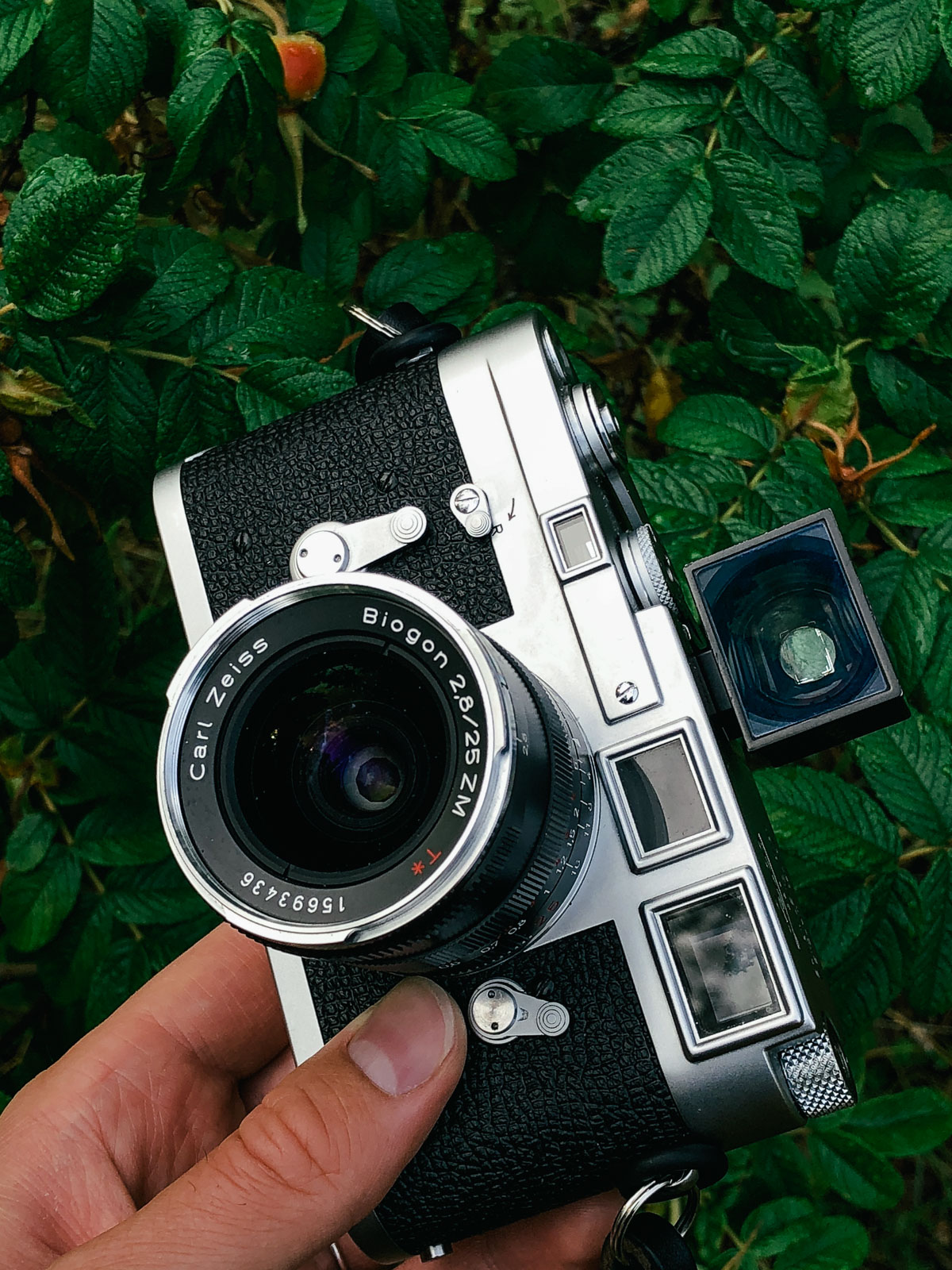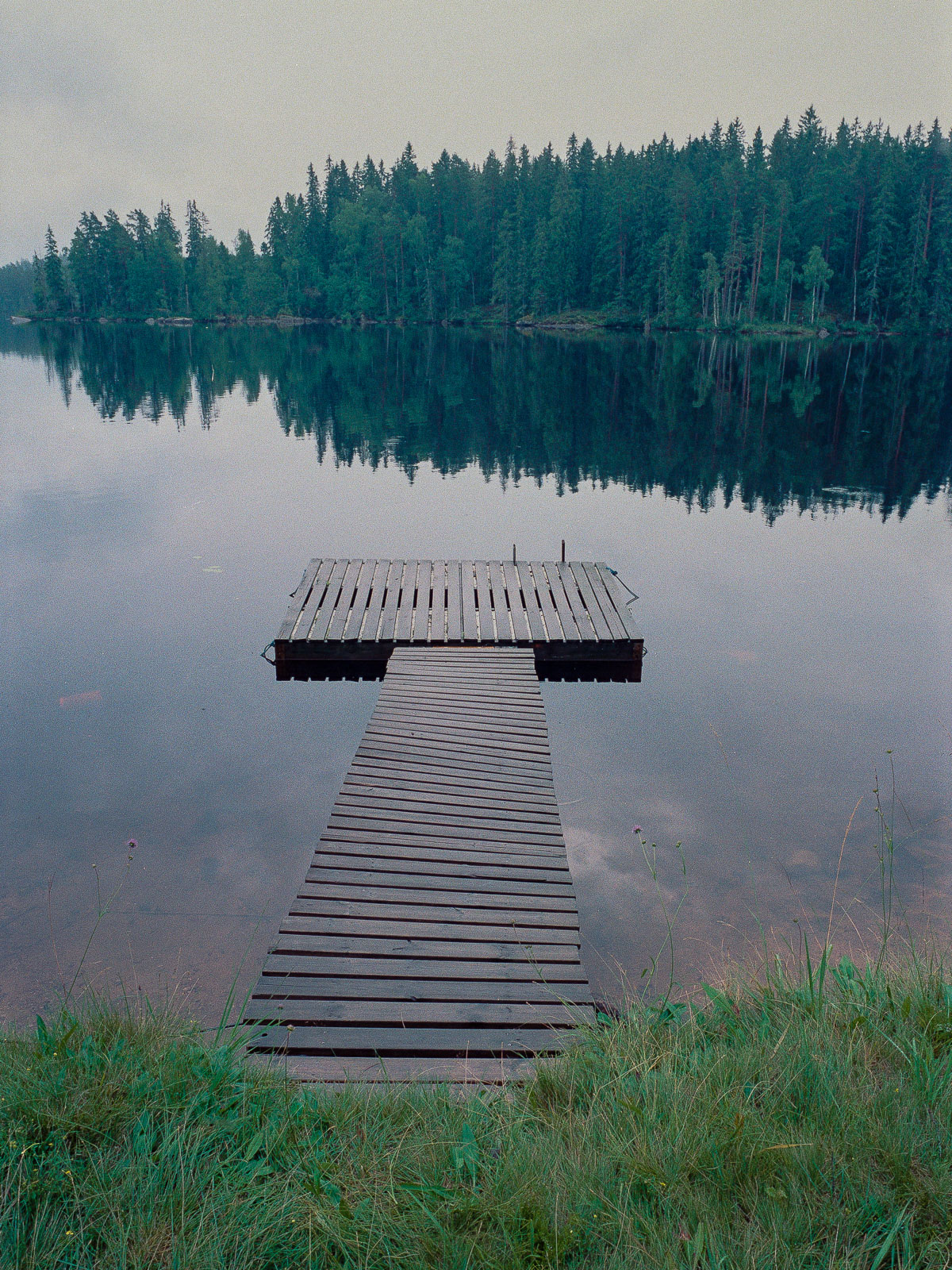 Finishing a roll on one of very few overcast days. I always enjoy shooting in the rain.
Zeiss 25/28 viewfinder
An essential accessory for shooting the ZM 25 on the M3. This external viewfinder allows for accurate compositions despite the lack of corresponding framelines in the camera. Its retail price is steep to say the least, many excellent lenses can be had for far less, but I got a great deal on it when buying it together with the lens so I couldn't resist. Besides it's really quite excellent and also fixes a few niggles I've had with the previous external finder I've used.
Hasselblad 500C
Once again I've been bringing my medium format Hasselblad. In practical terms it's not ideal for the photography I generally do while traveling, but on the occasions where I can work more considered it's lovely. I quite enjoy the process of shooting it and the output is second to none.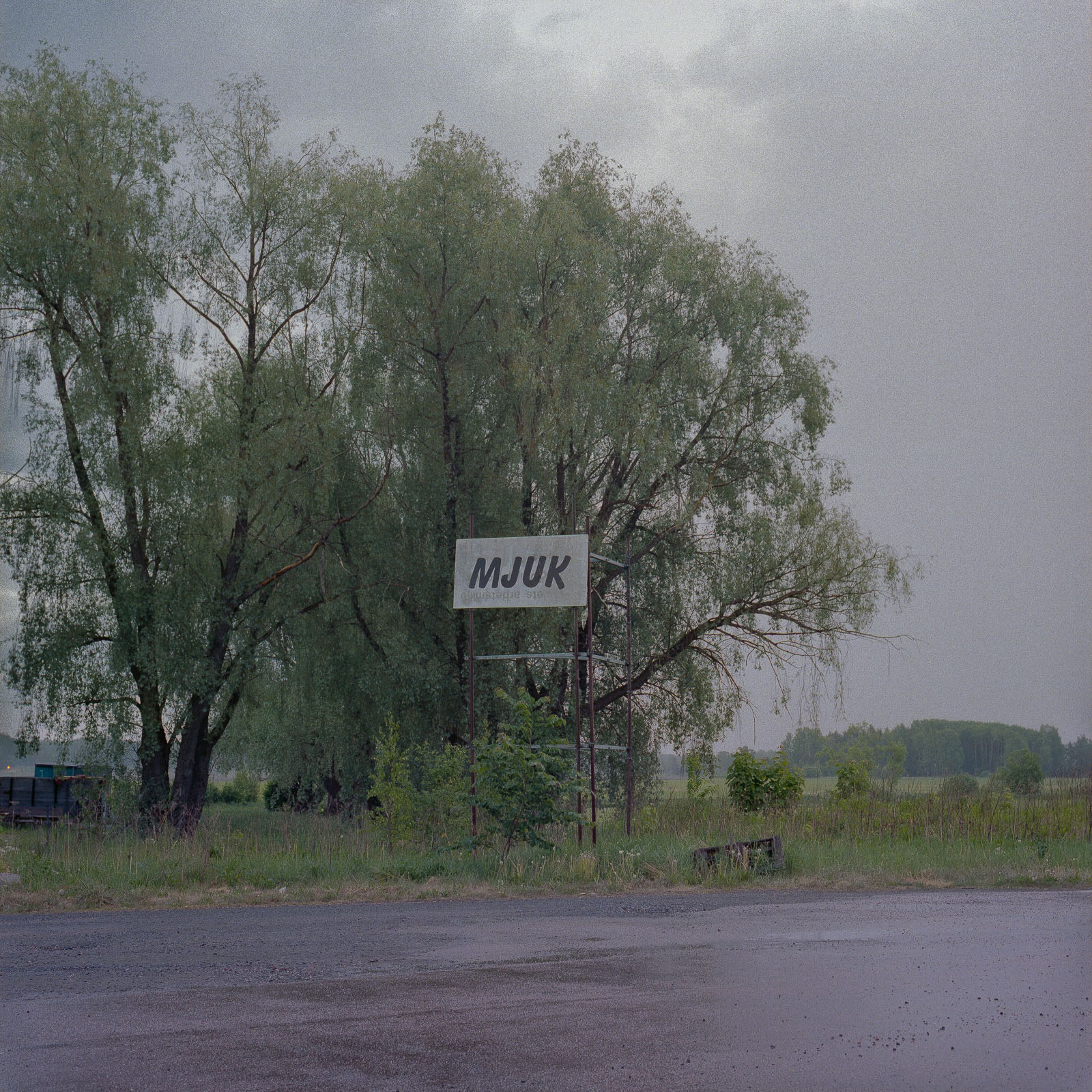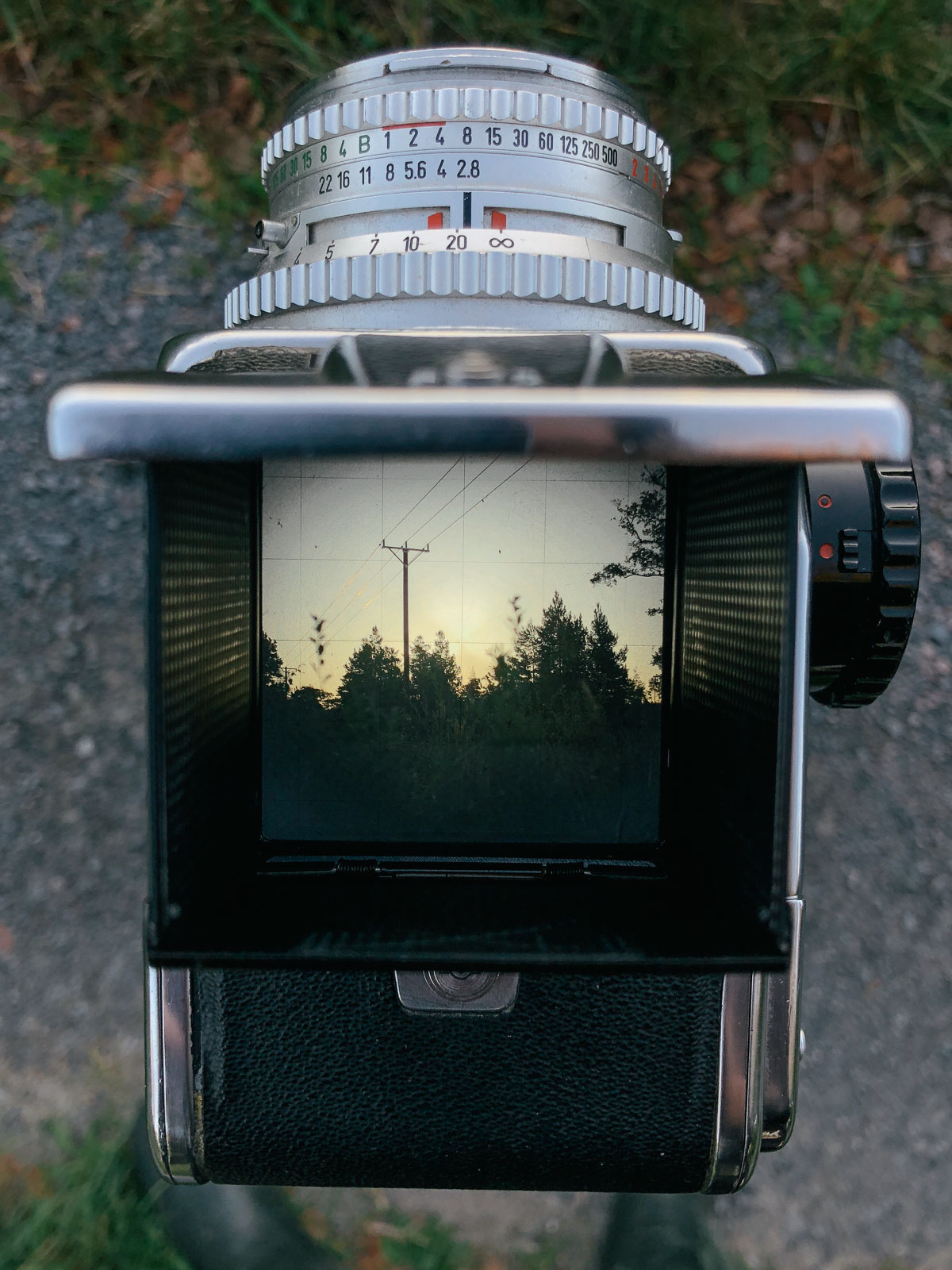 The Hasselblad was mostly used for making a few photos like this one, for Farther up the coast – an onging project of mine.
Cable release
A necessity for the rare slow speed shot from a tripod. I only used it on a handful occasions but when you need it, you really need it.
iPhone
The phone is brought along for a multitude of reasons. In terms of photography it's mostly displaced the need for carrying along a dedicated compact, something I was initially surprised to find and covered in my editorial on the iPhone X. It's also great for metering light in tricky situations and taking notes on the shooting I'm doing.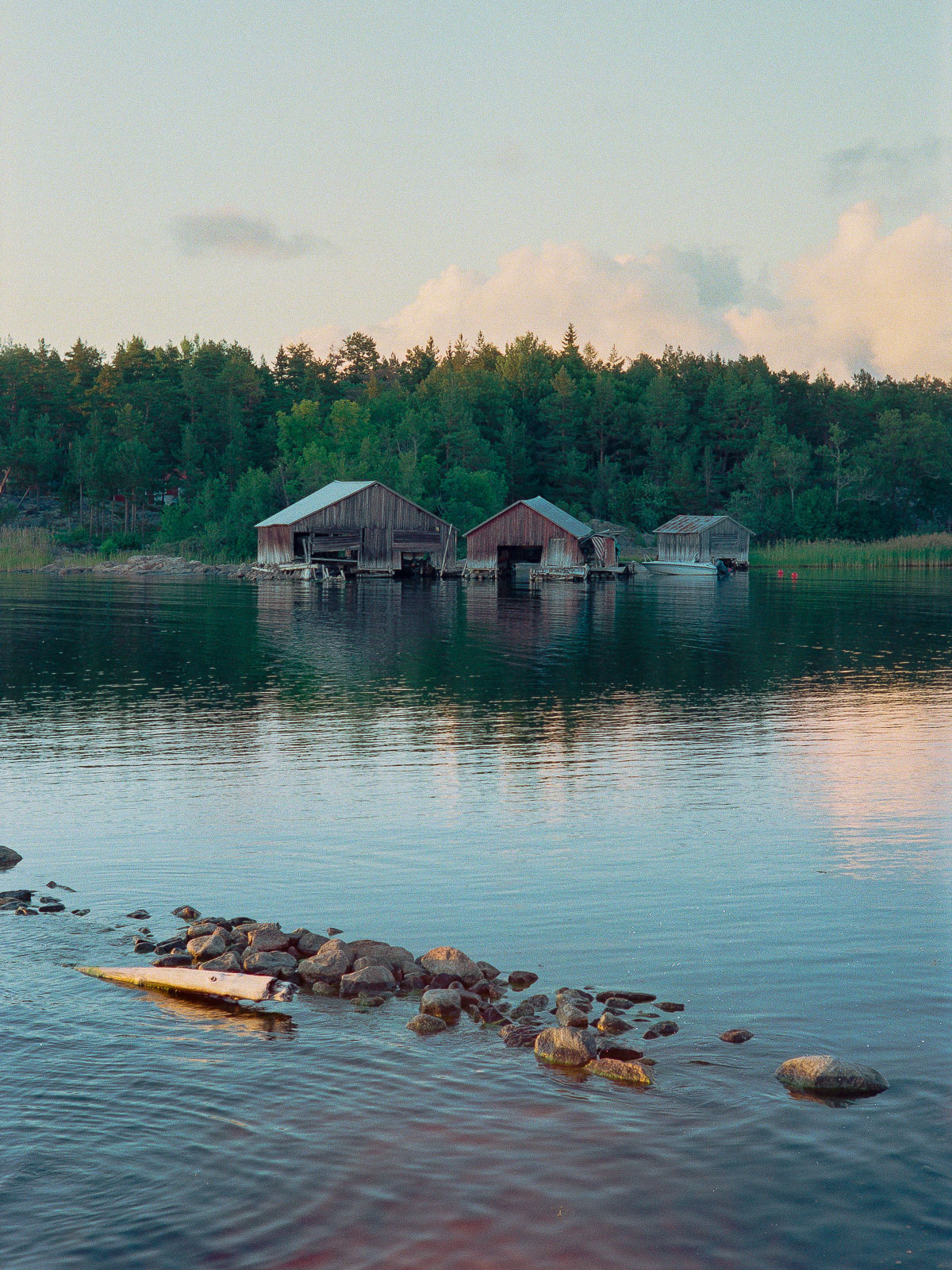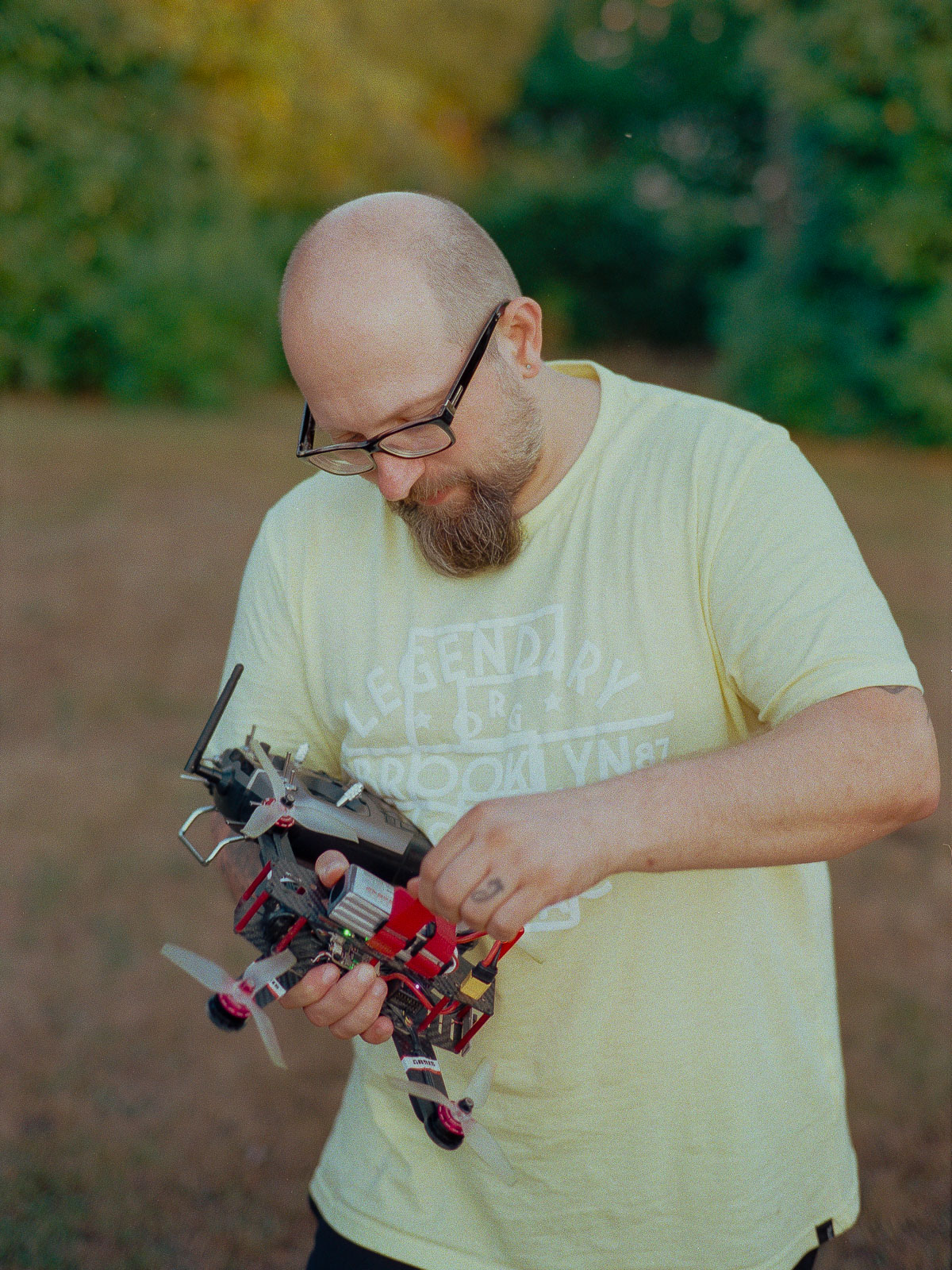 Film
The last and essential bit is of course film for the two cameras. My go to color film stocks are Kodak Portra and Fuji Superia 400 and that's what I chose to shoot with exclusively this summer. I actually ended up getting my hands on another 10-pack of Superia so I stuck to that for 35mm and Portra for 120. While using the same stock for both formats is appealing the fact that Superia is a good deal cheaper and sometimes a little easier to scan makes the choice easy.
Billingham Hadley Pro
This has been my bag of choice for years. It's pretty much the ideal size to carry around a small kit as well as a few bits and bobs. It's well designed and well made and that it's comfortable to wear is icing on the cake.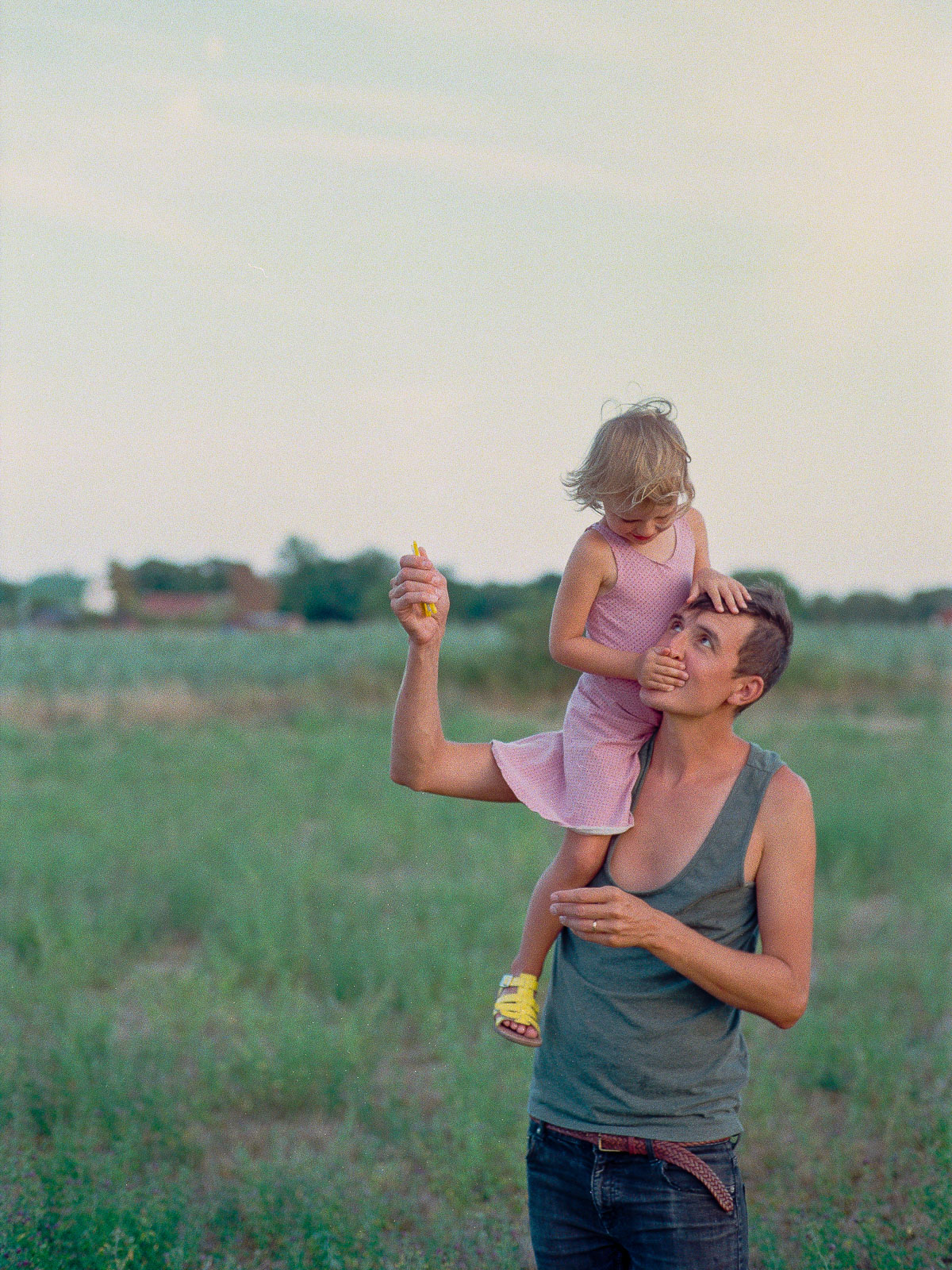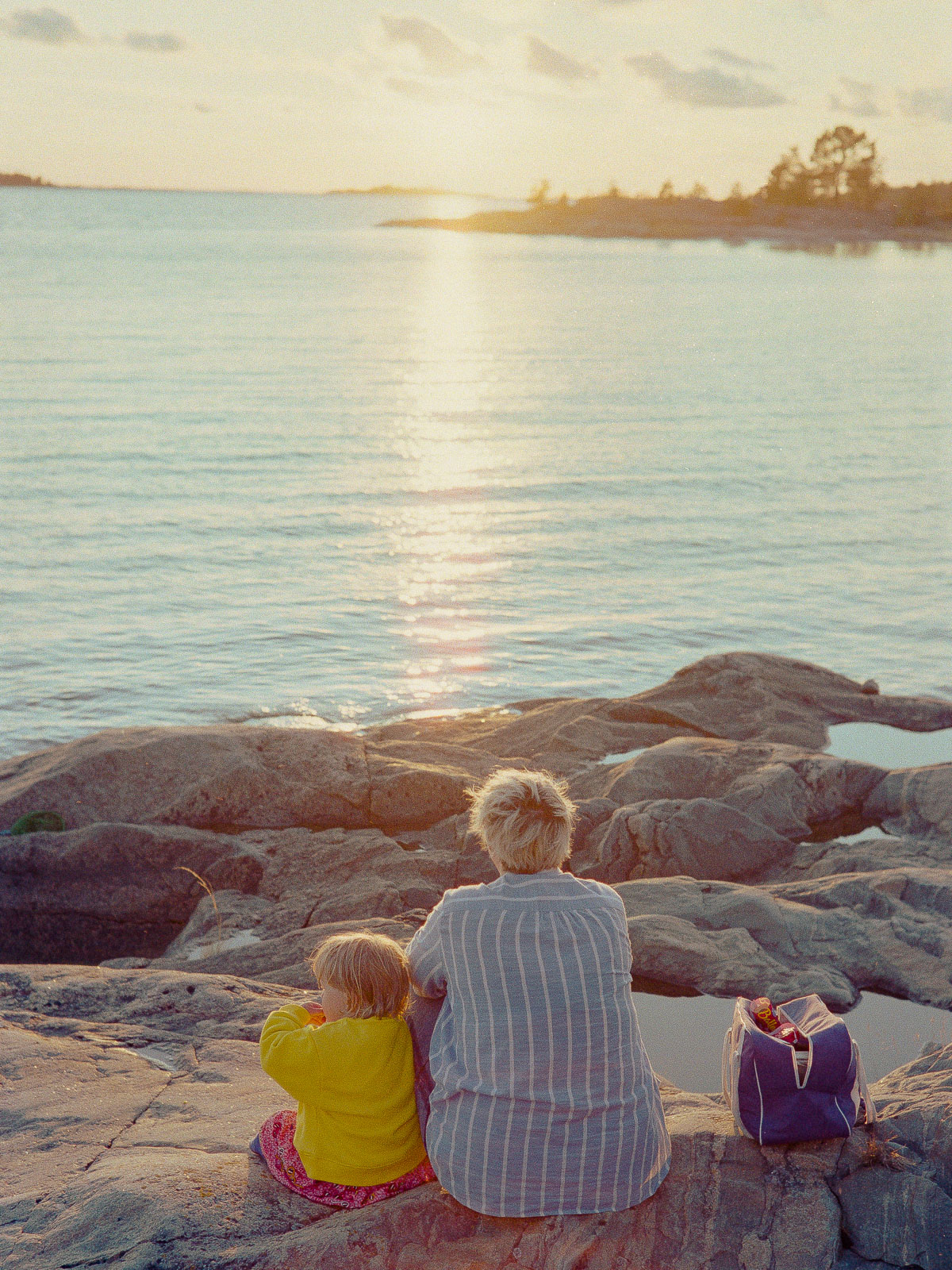 As usual what stands out with a bit of time between summer and compiling this post is all the tiny moments. Time spent with those dearest to me, the setting sun and a warm breeze on the skin, salty from the sea.
---