In my bag – Summer 2017
What equipment I use over summer tends to be a good indication of where I'm at in terms of gear. I'm usually traveling and being away from home I prefer to bring a simple kit that I know I'll enjoy shooting and that will deliver images I like. For the past few years the kit has consisted of whatever my favorite camera has been at the time, along with a simpler backup.
This years kit is based on this same idea and similar to last years set up in more ways than one.
The Leica M4-P is still here, my current favorite, as well as a compact from Olympus and a bunch of film.
The one significant difference though is the addition of the medium format Hasselblad 500C. It's a camera I've owned for ages but shoot very rarely. Still, whenever I do pick it up and shoot there is a lot I really enjoy about it. So this summer I decided to have a proper go with it, despite it being a bit outside of my preference for cameras, especially ones to travel with (it's big and heavy and quite slow to work with, all the opposite of my preferences).
With the addition of the 500C the kit is a bit bigger than I'd like. But since I've shot with the 500C so little in the past I wasn't quite sure how it would slot in together with the rest of the kit. Besides, the little Olympus was brought along for some very specific situations and for the better part of the trip it was more of a two camera set up.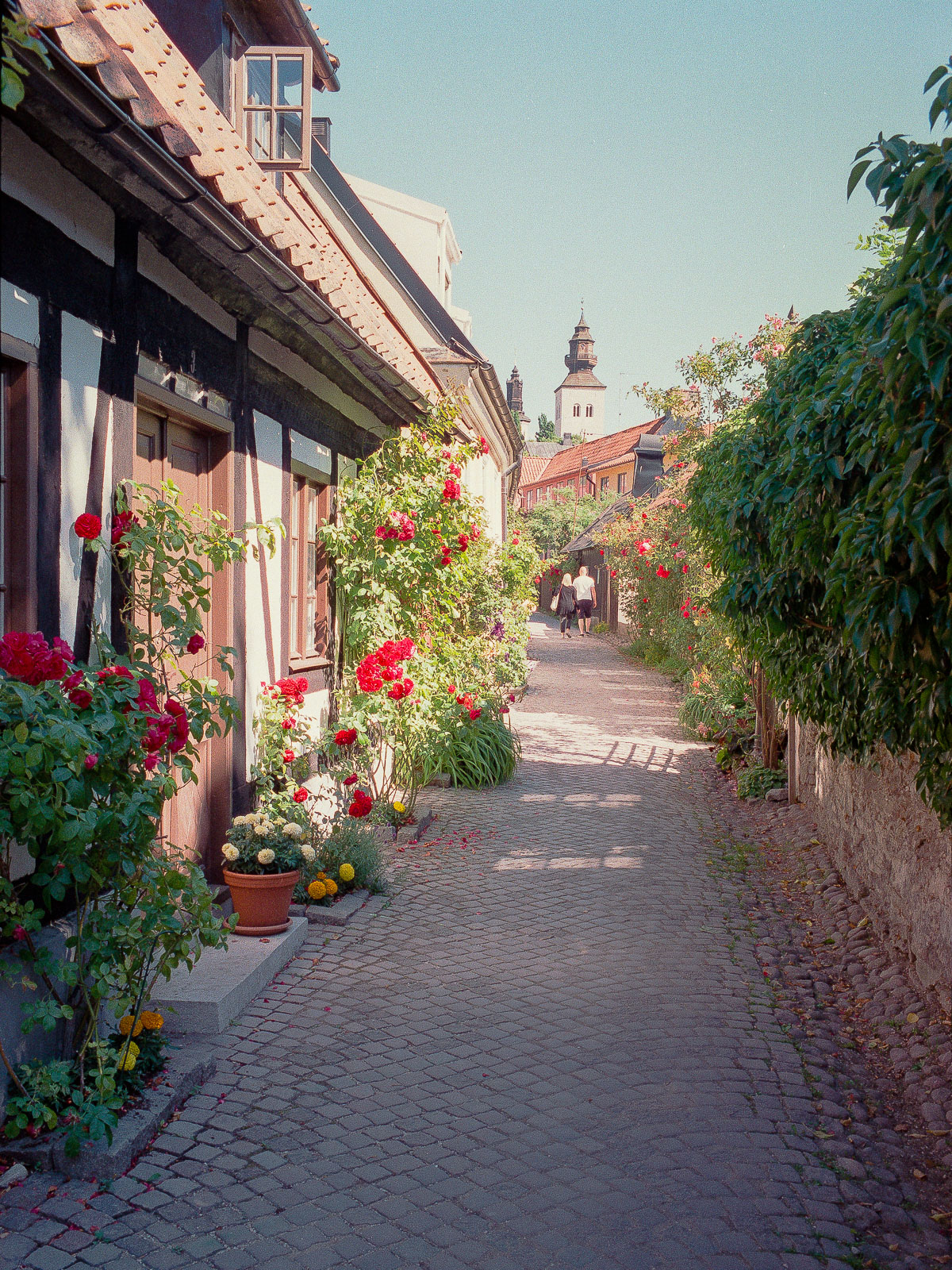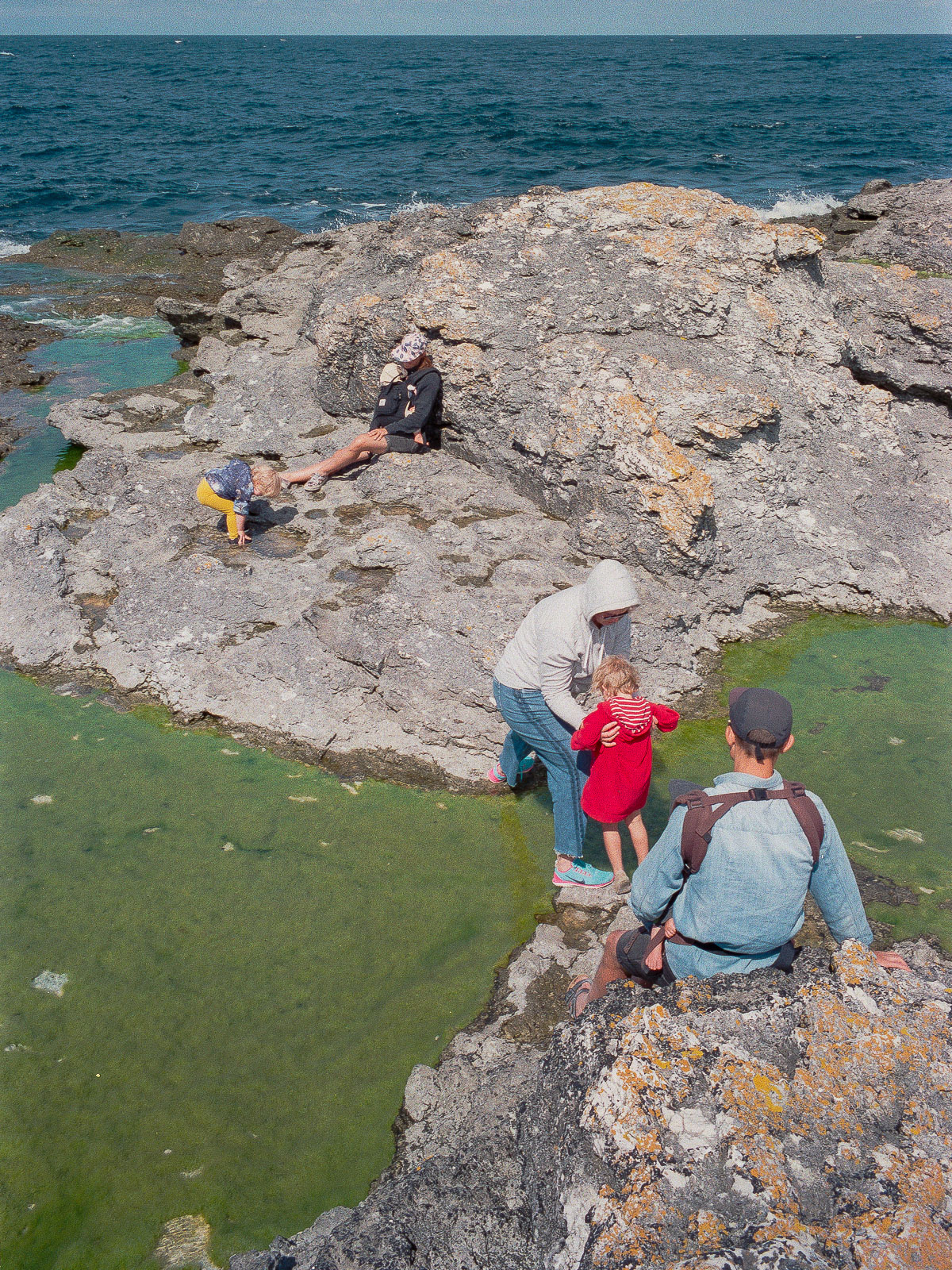 Leica M4-P & 35 ASPH – Visiting Gotland for the first time was amazing.
The only remaining consideration was how much film to bring and of what type. 120 means Portra 400 and I brought what felt like a reasonable amount. I had a bit of a hard time to get my hands on enough of my favorite 35mm film – Superia 400 – to last all summer, so the choices here are also a bit more diverse than usual. I've never shot Ektar previously and Ultramax 400 I've not really shot with any sort of seriousness.
As I write this vacation is over since well over a month. I did end up shooting most of the film with just a few odd rolls left over. I've scanned everything with the newly added Epson V550 getting a good workout to digitize the medium format rolls and my trusty Plustek for the 35mm variety. The experiences of shooting has begun to sink in a bit. Overall I couldn't really be happier with the kit I brought.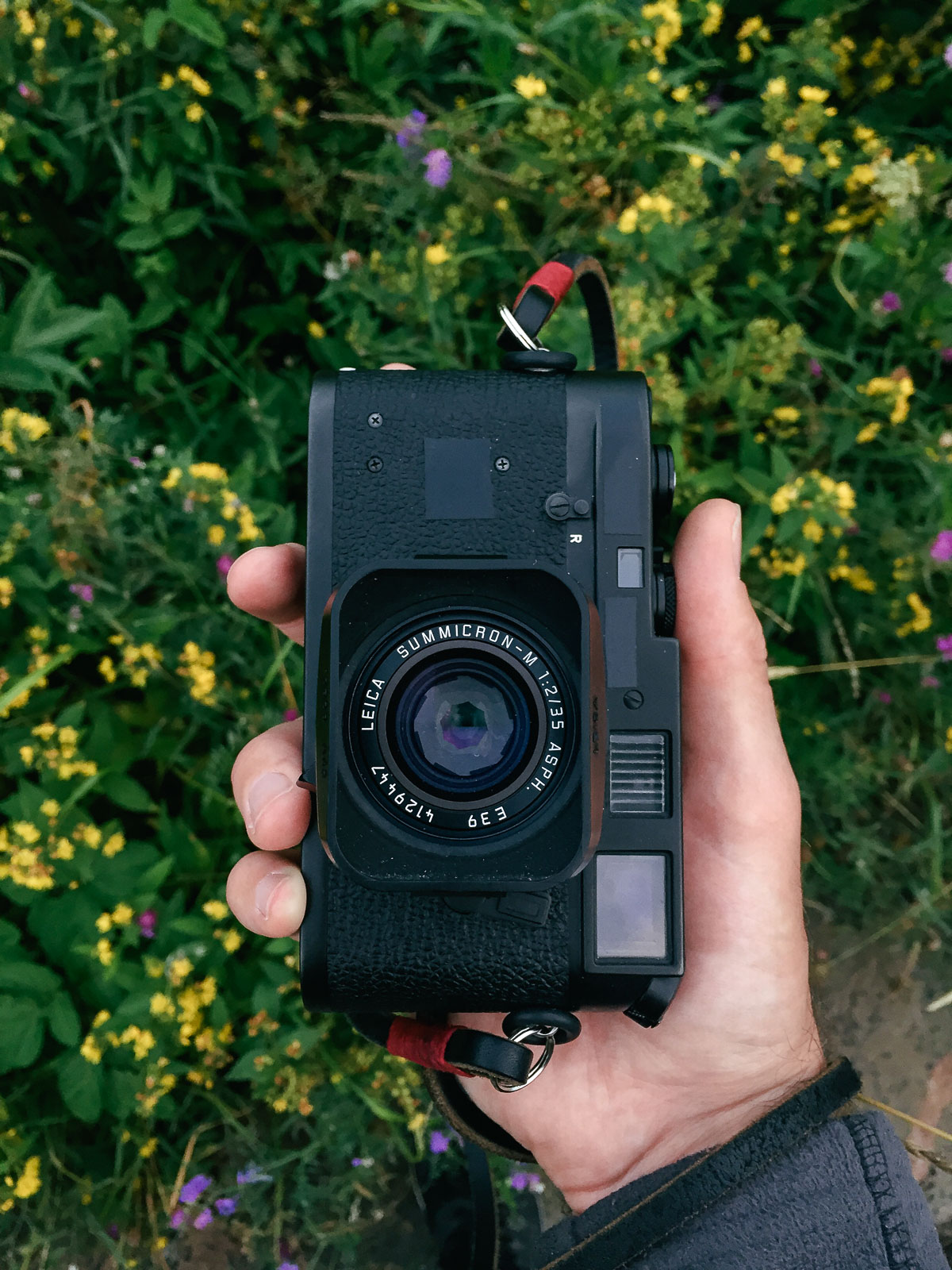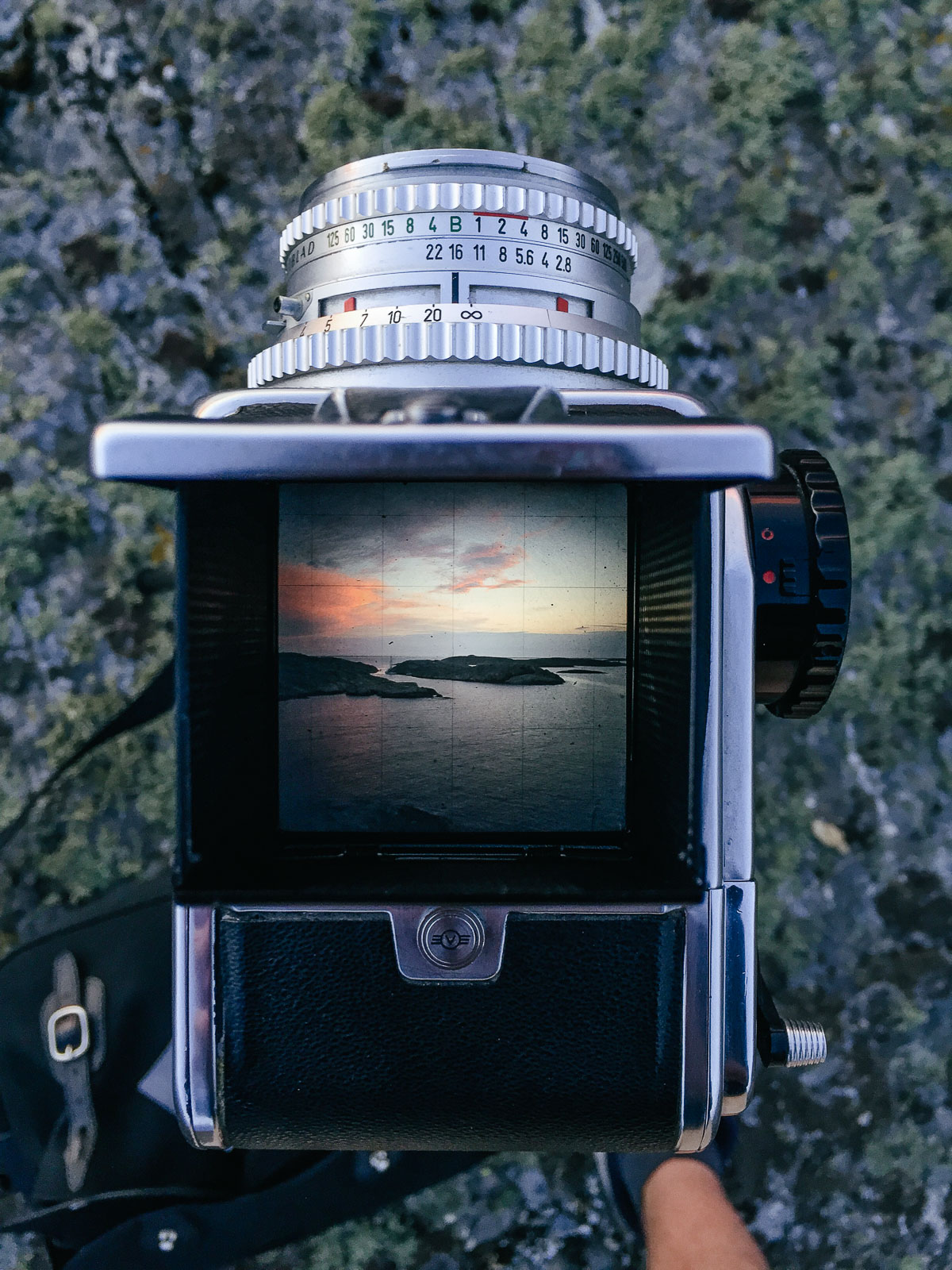 Leica M4-P & 35 ASPH / Hasselblad 500C & Planar 80/2.8 in the field.
There was both a known quantity in the M4P, as well as a sense of treading new ground with the Hasselblad. The experiences certainly feel like a good jumping off point for the coming months as well as leaving me with a good number of images I really, really like (though I do feel the need to sit on it for a while longer to weed out my favourites). As usual when I've had a good time though, it's the places and people that stand out, way more than the gear uesed.
Hasselblad 500C – Two from my favorite roll of the summer.
Below is a full breakdown of the gear:
Film
There was quite a bit of film in my bag this year and I went through most of it – a personal record in terms of quantity. Portra and Superia are film stocks I'm very familiar with by now, but the Ektar and Ultramax rolls also gave me some results I'm very happy with.
Hasselblad 500C
This medium format classic is the camera I've actually owned longest among the ones I own. It's a big and heavy beast, but feels really nice to shoot and the results can be incredible.
Olympus mju II
I replaced the XA I used to shoot with this little camera a while back. I can't really say I'm completely sold on it but it does really well as a camera to bring in precarious situations. I ended up only putting a single roll through it, but I wouldn't have been able to make most of the images on that roll with any of my other cameras – that's the key in it having a place in my bag.
Leica M4-P
I've written a lot about this camera on the site before. Closing in on two years since I first got it I have very few complaints about it. This is the camera I've shot with most during this summer as well as the past few years. It's so enjoyable to shoot and so good at delivering what I want that it's almost made me not want to shoot anything else.
Leica Summicron 35 ASPH
On the M4-P is a lens that I wrote about when I first got it. It's hardly come off my camera since then and I've recently put together a review on it. Obviously it handles great and the image quality is fantastic. But the biggest appeal I think is that it never gets in my way – I never feel like I really need a different lens.
The Billingham
Not pictured but an important piece of the kit is once again the Billingham Hadley Pro. I really like this bag. It let me bring all of this with ease.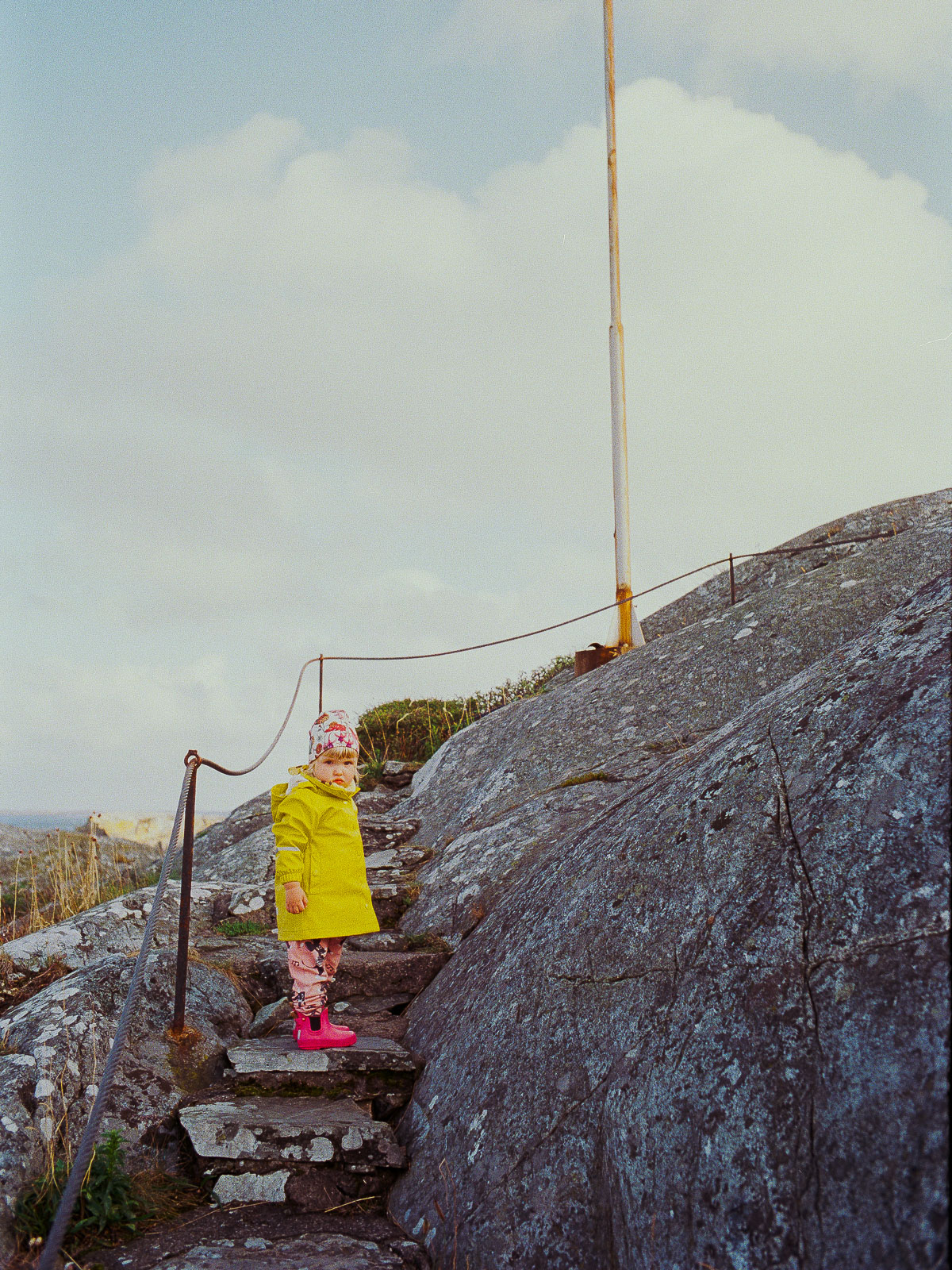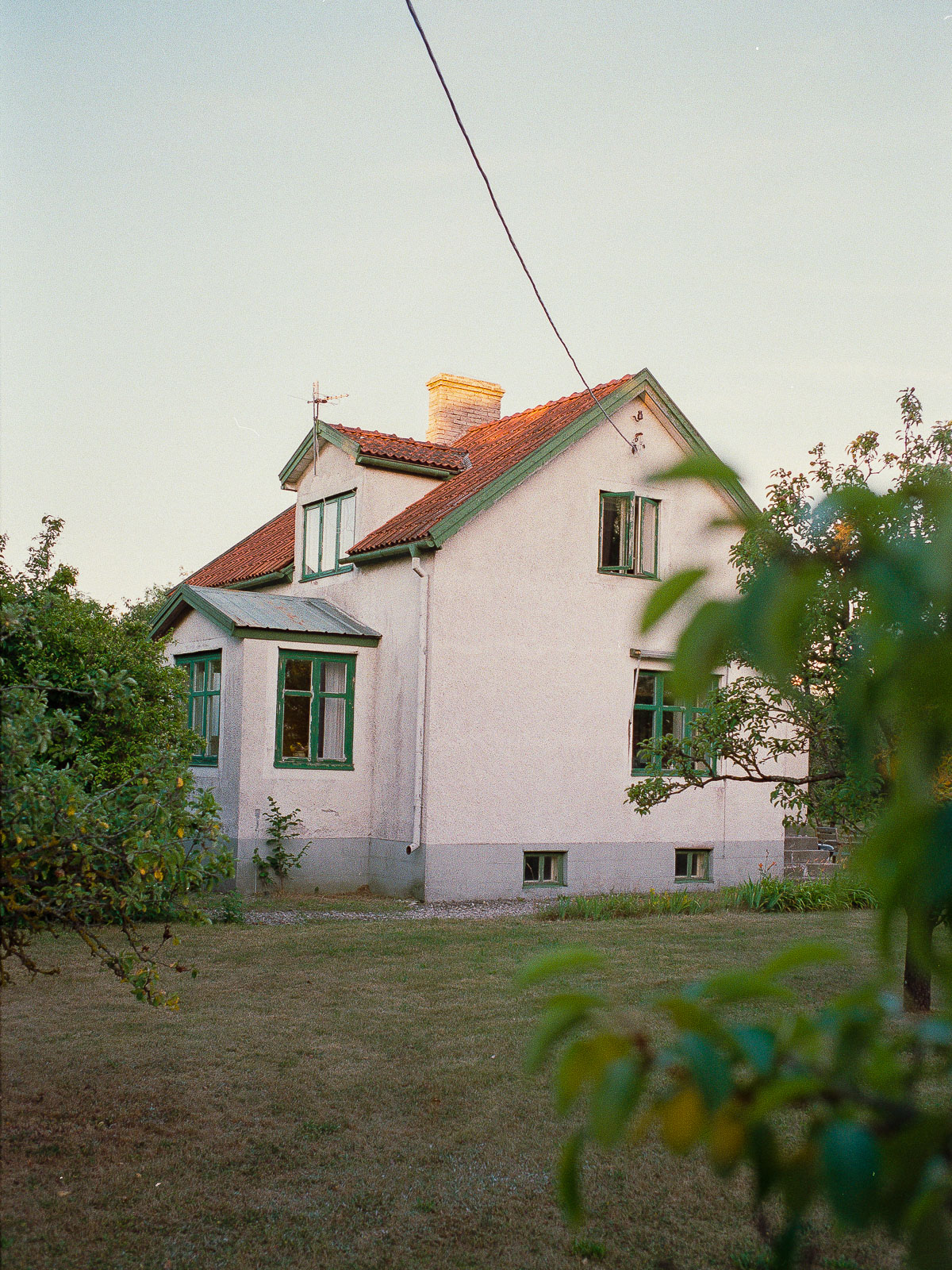 Leica M4-P & 35 ASPH – Summer is over but at least the memories remain, as does the images.
---