What's in my bag – Summer 2016
That I enjoy shooting with different pieces of gear is probably evident to anyone visiting this site. As a consequence I've got more equipment on my hands than anyone would reasonably need. But whenever I'm out to shoot I tend to keep things simple. While the contents of my bag shifts around, it's rarely filled to the brim. As an example I wanted to share what I've had in my bag while traveling this summer.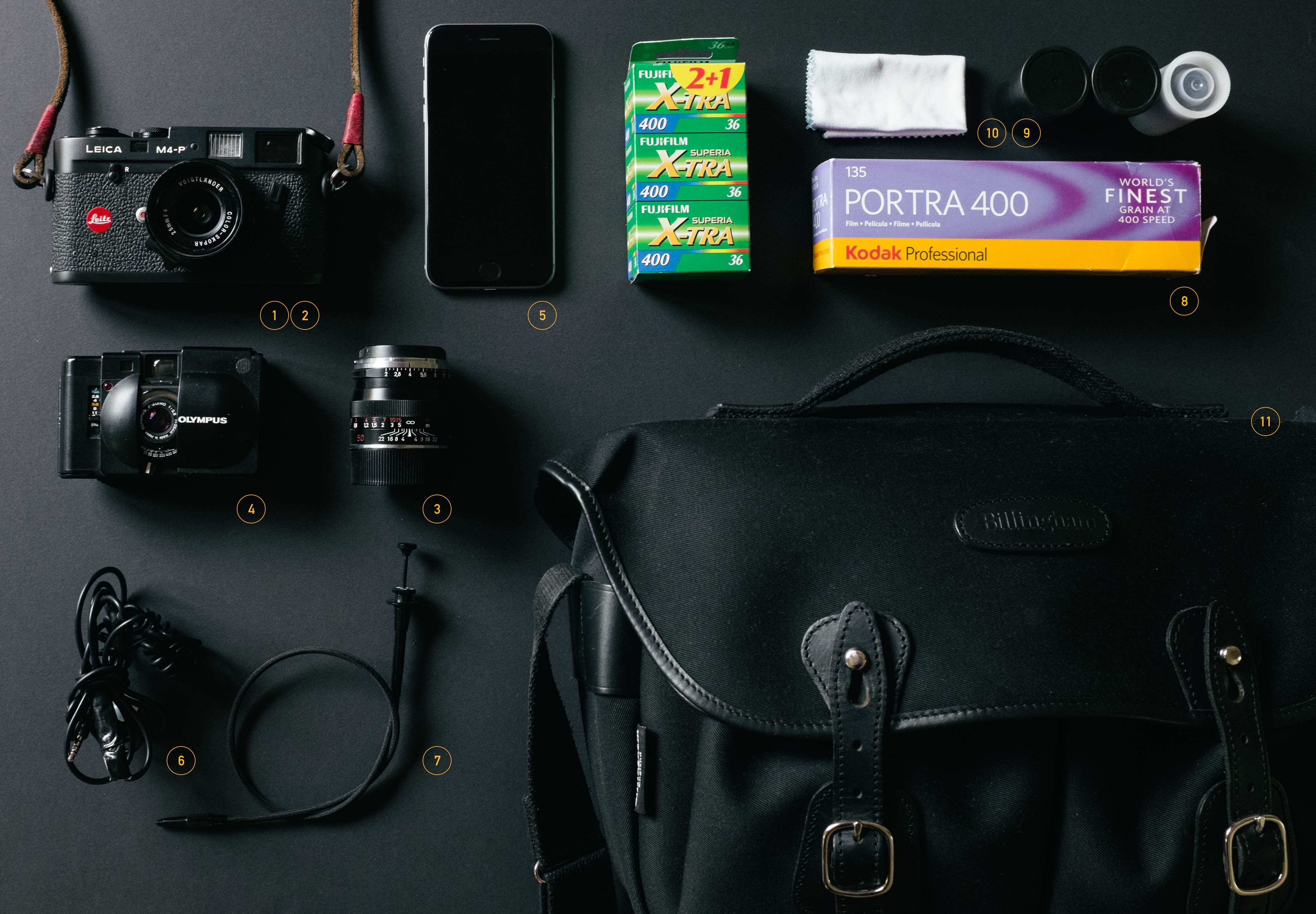 My main camera for the past 10 months or so. I bought it because I wanted a meterless Leica with 28mm framelines. It's a very simple camera that I've really come to enjoy, maybe more so than any other camera I've shot.

Lately I tend to gravitate towards having two lenses that complement each other to alternate between. This summer I've used these:

Voigtländer 25/4

Mounted on the M4-P is a new lens to me – I got it in the early days of summer. I really enjoy the compact size, handling and from what I've seen the image quality seems quite excellent as well.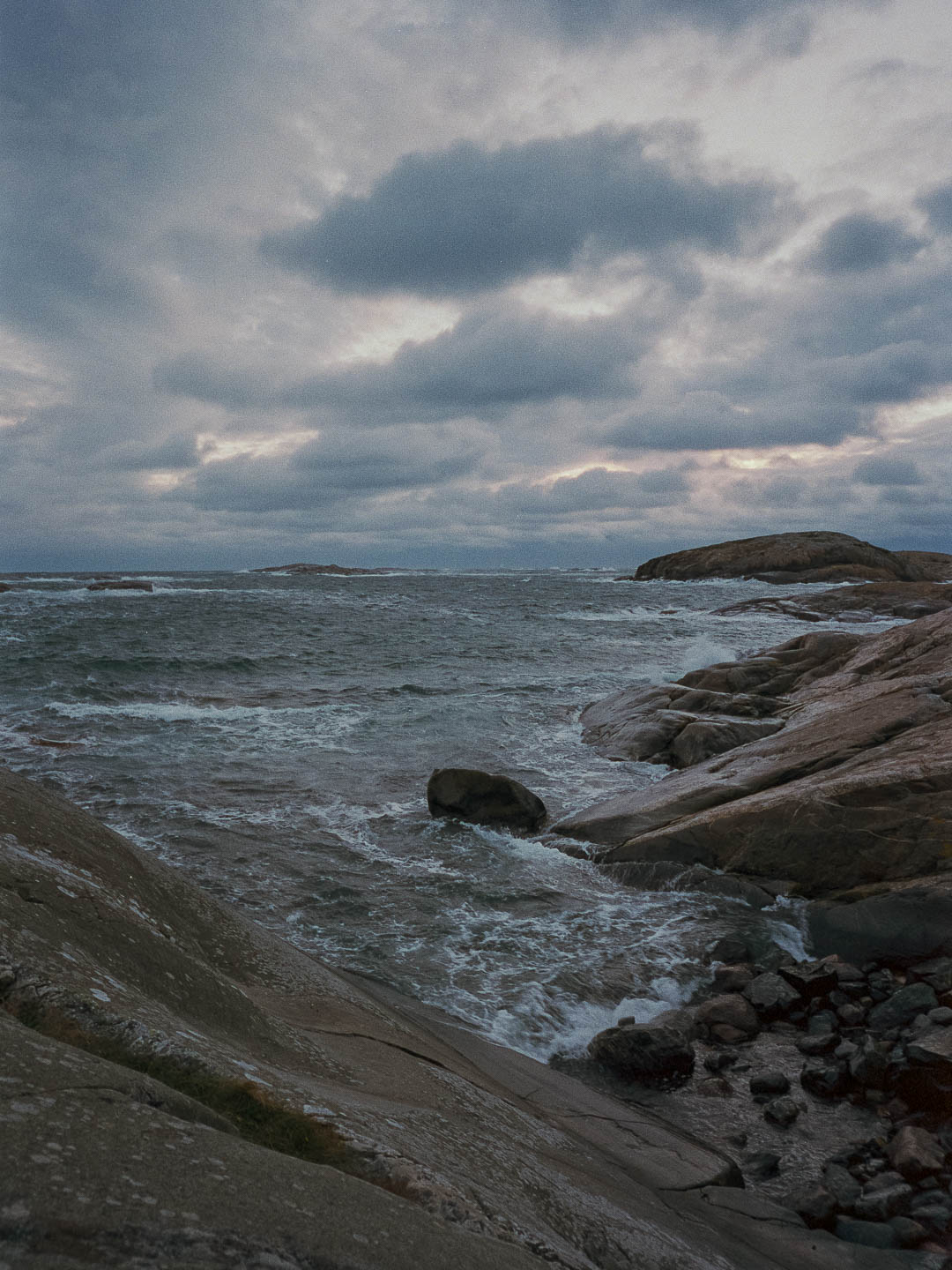 Zeiss ZM 50

I've been enjoying the 50mm focal length again lately. So this item actually represents two different 50mm lenses. For the first half of summer I shot with the Zeiss f/1.5 Sonnar and the second half with the f/2 Planar. I really like both lenses but in different ways. As I never had more than one of the 50:s in the bag at the same time I only included one.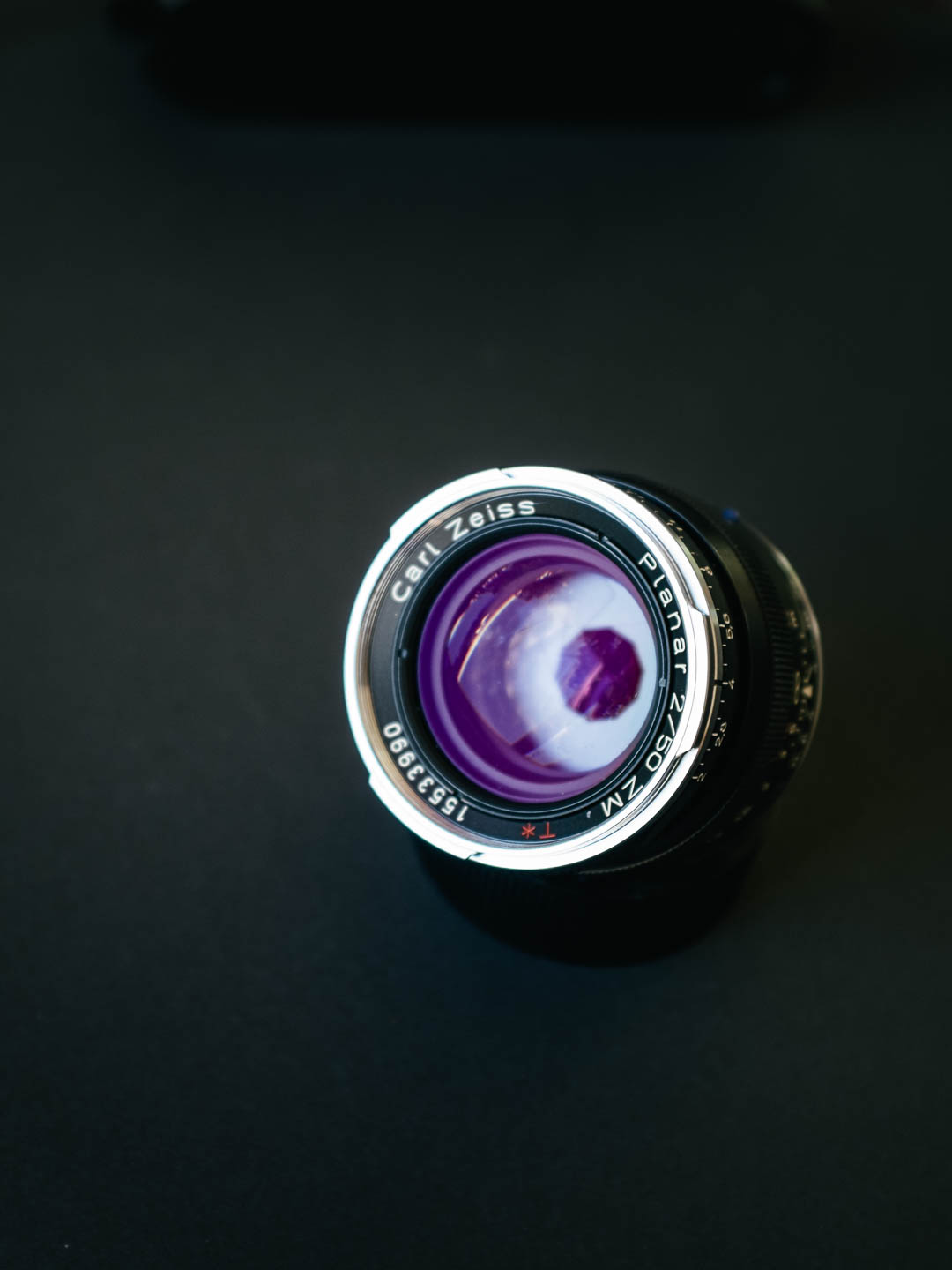 A true pocket wonder. Small, simple and cheap enough to follow along even in precarious situations. This summer for instance when I've spent a lot of time out to sea. I've just recently written about it.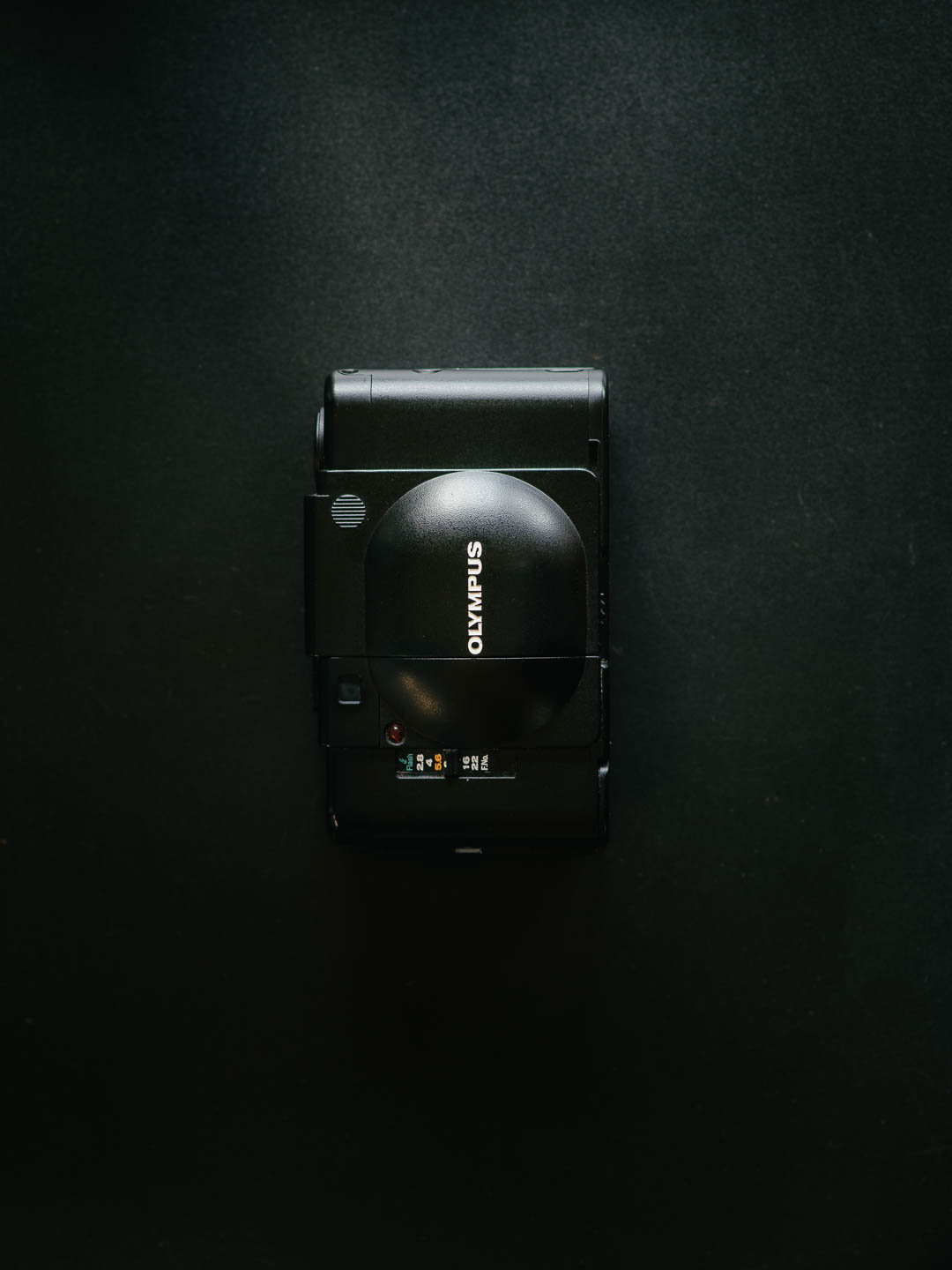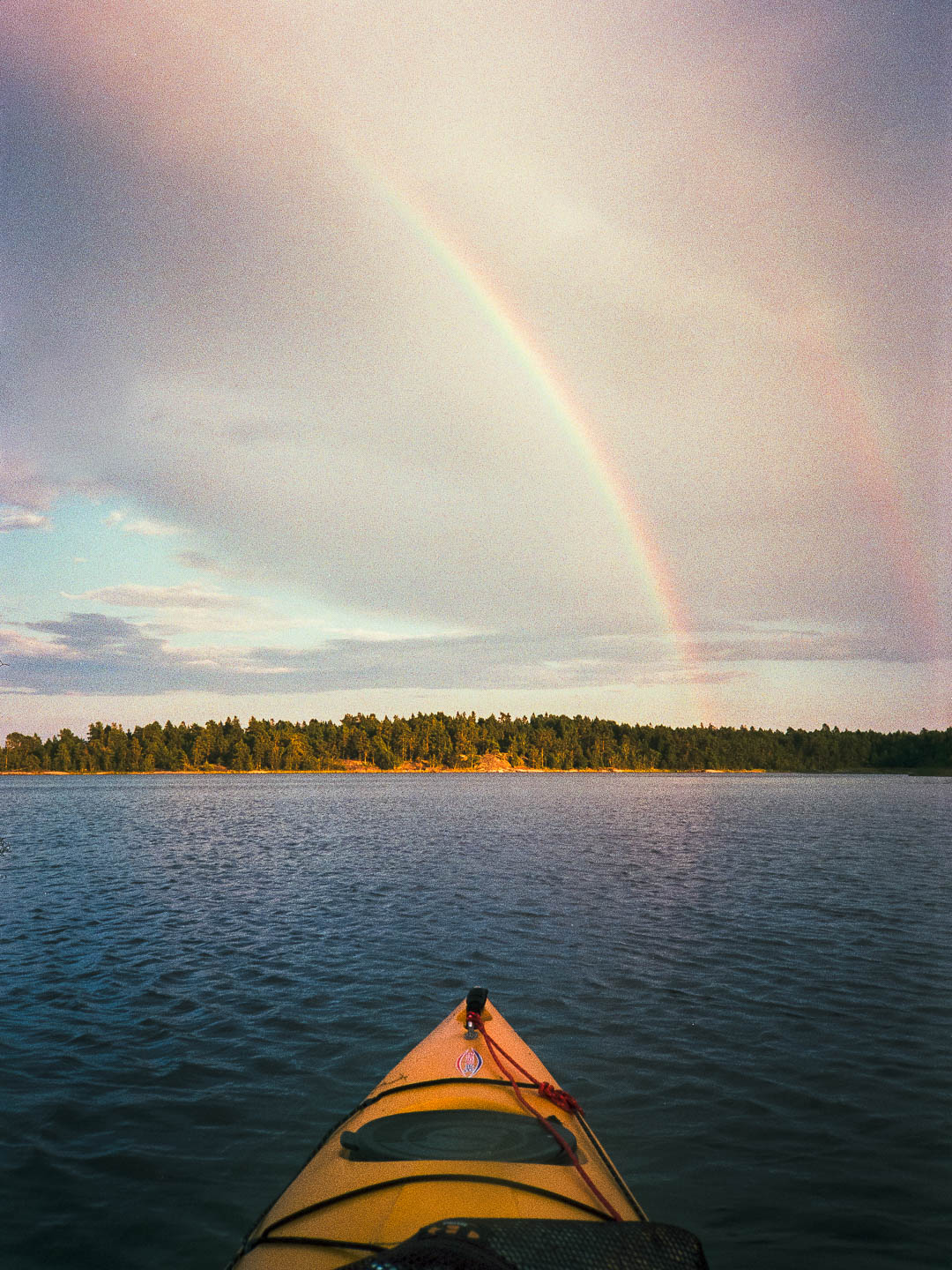 iPhone

Obviously used for all sorts of things. Key photo-related use is for taking notes on my shooting. I used to write notes by hand in a notebook but after a while found it better to do in the phone as it can be done one handed. I rely on Sunny–16 or guesswork 99% of the time shooting my M4-P, but if the light is really tricky I also have a light meter app that I use as an aid. Of course it also makes photos, something I use it for from time to time.

Headphones

I'm often listening to music or radio with these Aiaiai plugs. Don't really love them but also don't dislike them enough to replace them.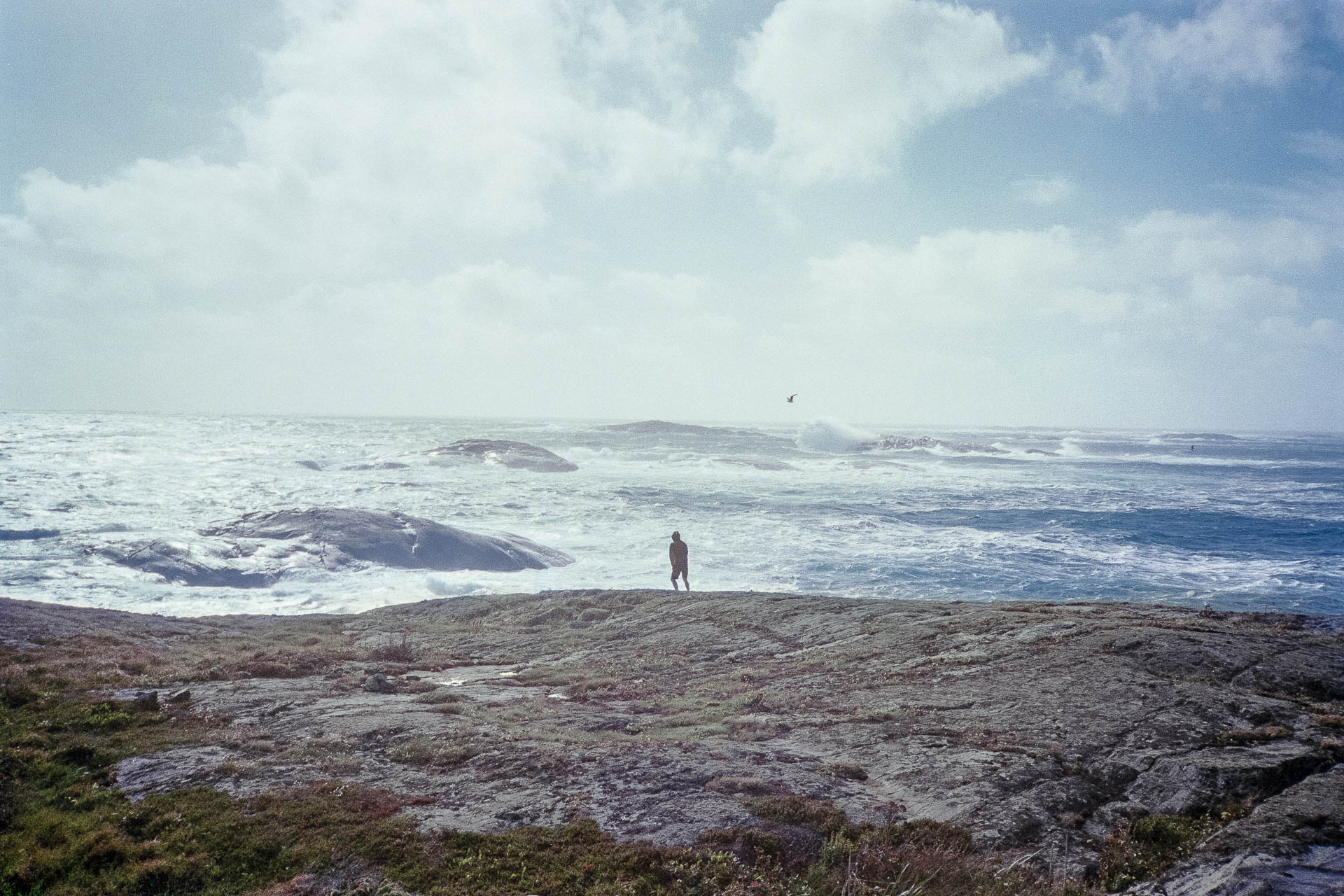 Cable release

For making long exposures on the M4-P. Didn't actually get used this summer but as it takes up next to no space I don't feel it's a problem.

Film

I tend to shoot Portra or Superia. Both great films to my eye. Brining enough without going overboard is probably the trickiest part.

Film canisters

If I'm just out for the day I just bring a few extra rolls in their canisters. Here I brought them to make sure to have enough film. As I work my way through the film I tend to put the shot rolls in a box and keep the fresh ones loose, but I should probably get a better system. As this was taken by the time I'd returned home there's only two fresh ones left, everything else has been shot (plus a few rolls more, already at the lab).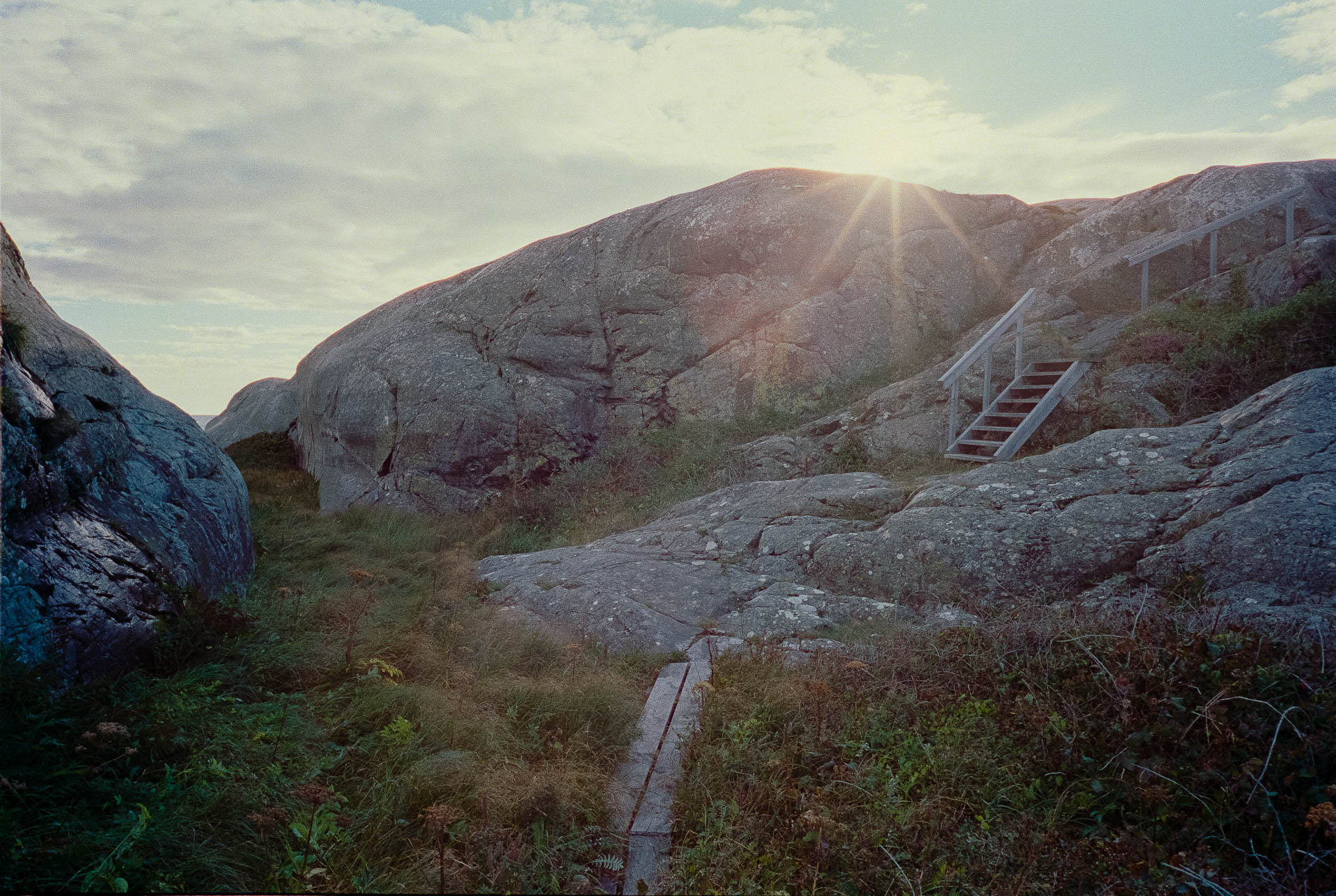 Microfiber cloth

Keeps things clean, especially practical after some rain or wave splashes.

Billingham Hadley Pro

I've disliked every camera bag I've owned until getting the Hadley Pro. I feel almost silly joining in on hyping this bag but it really is great and I only wish I'd gotten it sooner. It fits a lot more than what I've shown here which is a good thing since I can also bring a sweater or bottle of water or whatever I feel I might need when out and about shooting.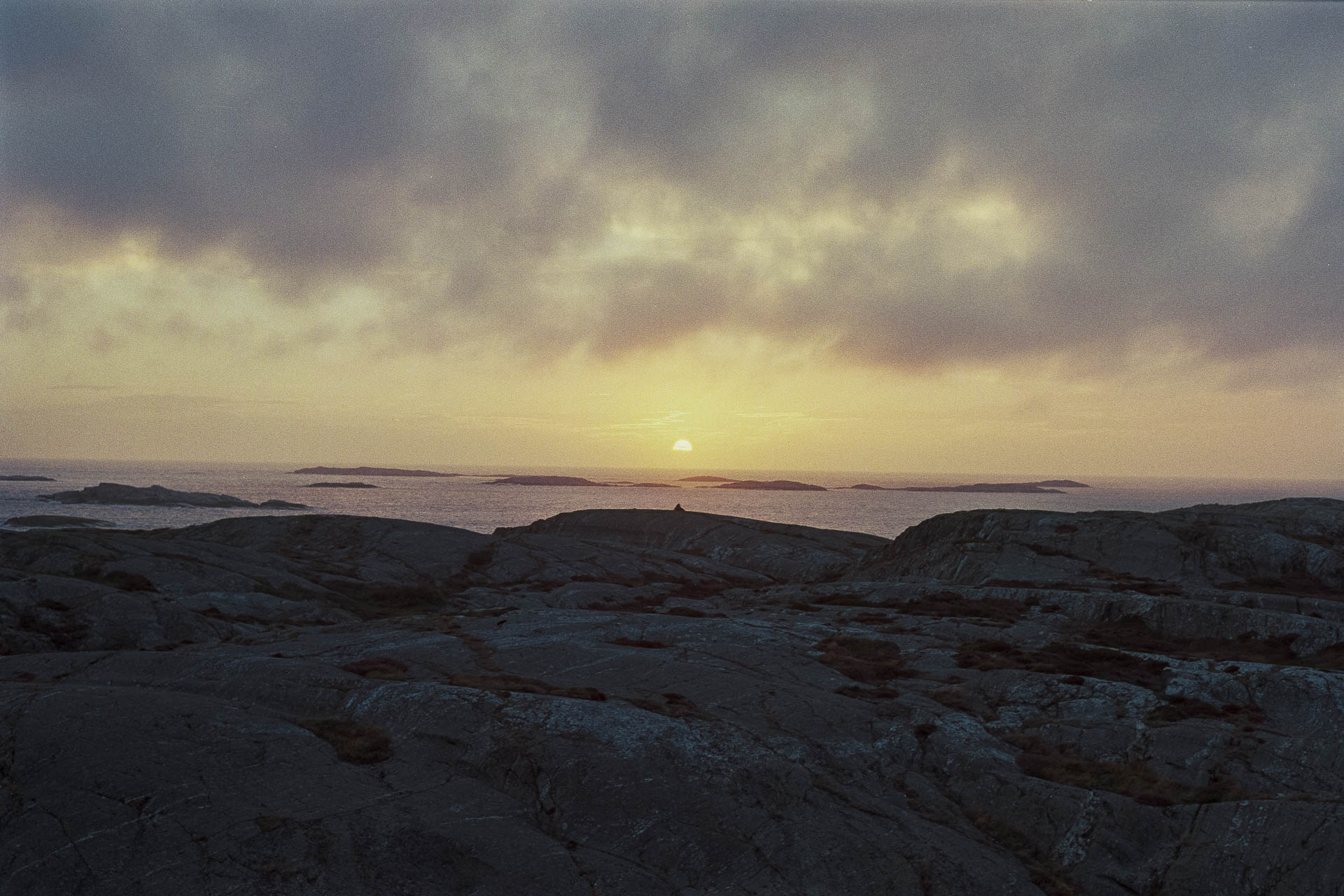 As summer is drawing to a close and I've scanned the majority of film I've shot I feel really happy about the kit – simple and effective. Each piece of equipment has done what I've wanted and I've made a number of images I quite like. What more can you ask from a summer of shooting?
---