What's in my bag – Summer 2023
For the past years I've put together a small post on what gear I've used over summer. As I tend to spend some time away and need to be more considered in terms of what gear to bring, it usually gives a pretty good indication of my current fave equipment. Past notes: 2016, 2017, 2018, 2019, 2020, 2021, 2022.
The wind tugs violently at the rain cover as we fight to clip it in to place, almost pulling it out of our hands. The sand is too soft to anchor the guylines, so I gather some rocks to tie them down instead.
The boat will pick us up first thing tomorrow, but after hiking most of the day in the pouring rain we're more than keen to get out of the elements for a few hours.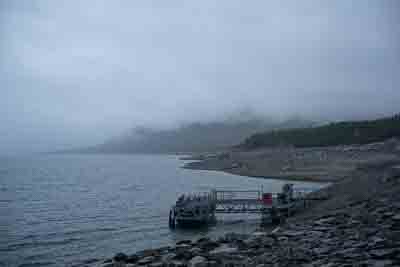 It's safe to say that I've been less focused on gear for the past few years. Other aspects of life have required more attention. Besides, I've been sticking with a broadly similar set up for quite some time now, with few significant pivots in equipment.
Still, as is tradition by now, I figured that now – just at the tail end of a wonderful summer – was a good time to check in and offer some thoughts on my current setup.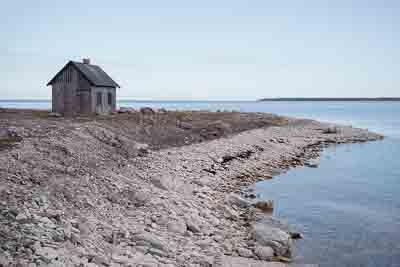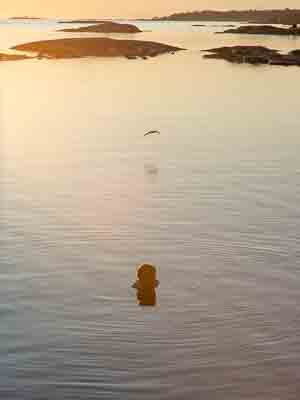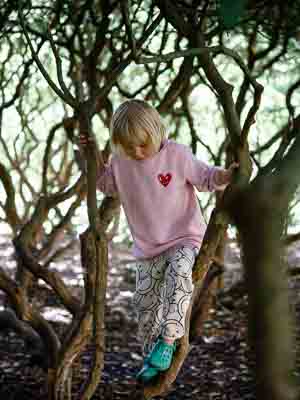 The gear
So, on to the gear. For returning readers, there will be quite a few familiar choices here. As alluded to earlier, it's a very similar set up to what I've been shooting in the recent few years, aside from a substitution on the long end.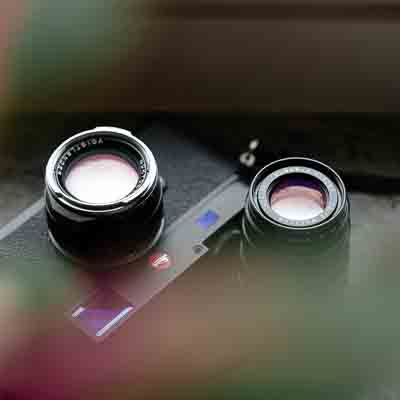 Leica M Typ 262
So for the fifth year running my camera of choice has been the Leica M 262 – my all time favorite. It's compact, lovely to shoot and offers brilliant output. Plus, the battery life is incredible.
Aside from me missing live view on a few occasions this summer (something that's been quite rare previously, but I'll elaborate on why that's been the case this summer in a moment) there's very little I'd change about this camera.
Voigtländer Nokton 50/1.5 II
For the second year in a row this little 50 is my main lens. Whilst it's not my favorite 50 (that honor still goes to the 50/1.2), it's certainly a close second. I've yet to finalize my review of it, but the 1.5 II is an incredibly well rounded and very compact. A great choice then, for a season with a good deal of traveling.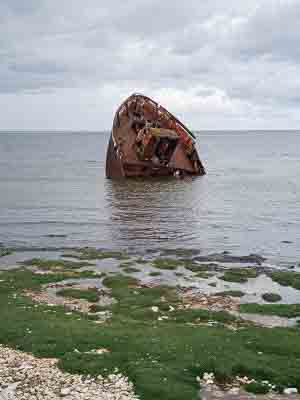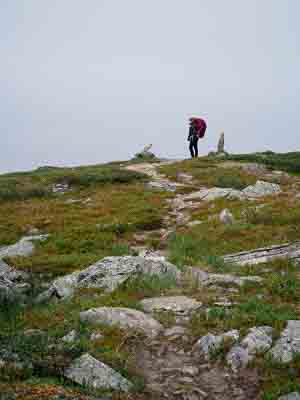 Leica Elmar-C 90/4
I mixed things up a little on the long end this year, returning to the Elmar-C 90, a lens I've had for ages at this point. Something I recently wrote about in a companion piece to this note.
It's a solid performer in a compact, light weight package (plus that it's quite affordable too). Again then, a good choice for travel.
I was particularly keen to have something a little longer at hand for a bit of landscape shooting, where the Elmar-C came in really handy. It does perform best at shorter ranges though and really shines at close distances.
I will say that in terms of rendering it also doesn't gel quite as well with the 50/1.5 II as the 75/1.5 I shot with on the long end last year. The Elmar-C has a more muted contrast and color rendition than the more modern Voigtländer lenses. In many instances I do quite like the fingerprint that this gives and in some instances I find it preferable to the more contemporary signature out of the other two lenses. Still, these traits do reduce cohesion of this summer's images a little.
I also had some calibration issues with the lens on my M 262, seeing noticeable back-focus at mid-range distances. Consequently it would've been nice to have access to live view in these instances.
Overall though, I really enjoyed returning to the Elmar-C and I got a number of quite lovely shots out of it. So I was happy to have it along all summer.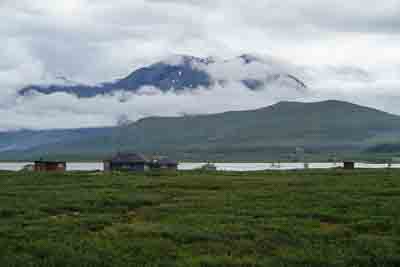 Billingham Hadley Pro
Stuck with this bag for most of summer once again. It's still great in terms of functionality, flexibility and quality. Zero complaints.
iPhone XS
I still find this, now aging, smartphone a good backup camera. I must say that I've been impressed with the longevity of this model in general. Images and videos still look great and the overall performance is still quick and snappy.
iPad Air
During a few stints of travel, this iPad tagged along and proved once again a great piece of kit for editing photos on the road. It still feels a little held back on the software side, but it's fine overall.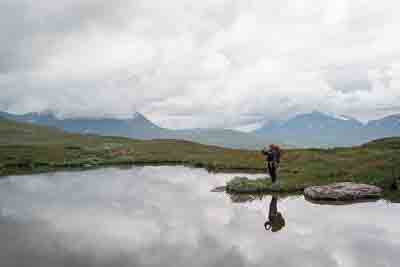 Hiking gear
As I went on a multi-day hike this summer, I needed some gear fit for purpose. This is quite tangential to the main focus of this site, but a few quick call outs might still make sense in the context.
Fjällräven Kajka 75
A super well designed hiking back pack. Very happy with how this worked in the field. It doesn't necessarily have a fully natural spot for a camera kit, but it's so flexible that this can be worked around easily.
Marmot Vapor 3P
A solid mid-range tent at a good size for two people plus equipment (or me and the kids). It proved easy to set up, even in challenging conditions, and did well to keep the elements at bay.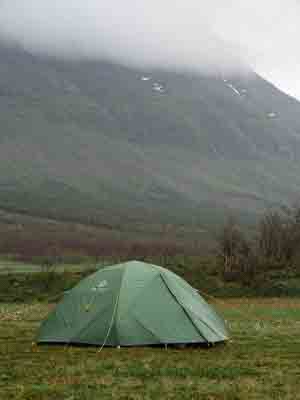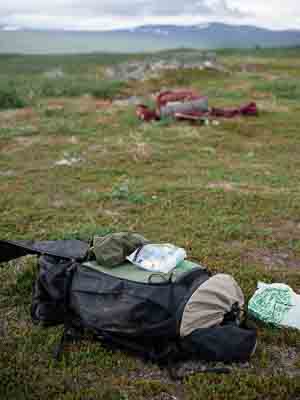 Setting up camp each evening, and then packing it up each morning, soon became a pleasant routine. Putting everything in its right place, adjusting the backpack for a good fit, checking the map and then heading out.
My only reservation is rather superficial – but I would've probably picked a different color if I was given a choice, as the green blends into many sceneries quite a bit. This made it tricky to spot from a distance when going on shorter excursions from camp (plus, annoyingly, it doesn't look quite as nice in photos).
Other gear
There was of course a bunch of other gear brought along for the hike – sleeping bag, gas burning stove, power-bank, shell clothing, etc – but this doesn't feel relevant to in to depth on here.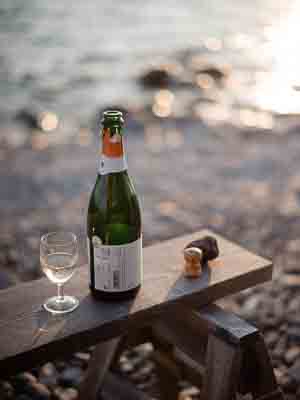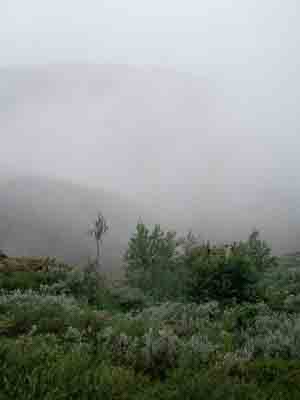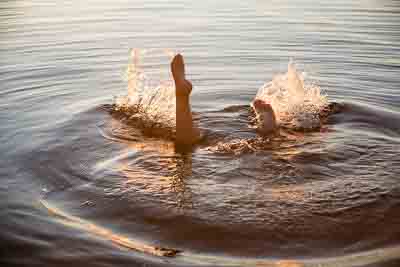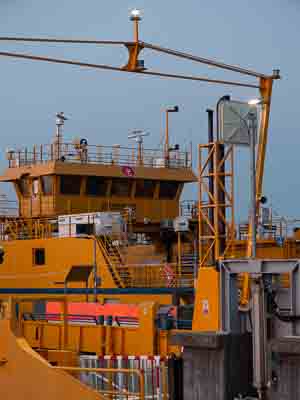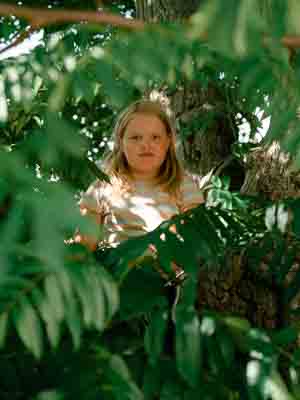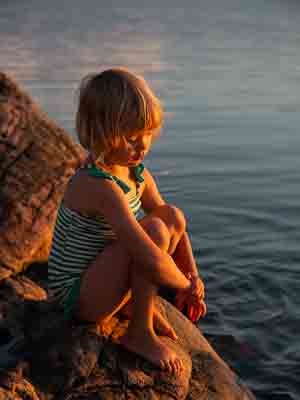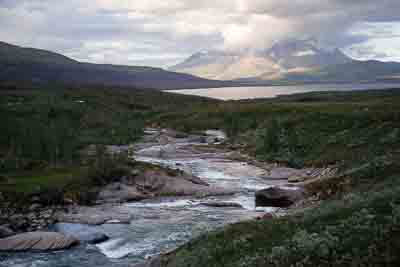 Wrap up
As always tends to be the case with these summaries, what stands out most clearly in my mind isn't the cameras or lenses I've used, but the moments I've experienced – the places, the people, the sights and sounds.
All in all it was a fantastic summer, so I'm happy to have some photos to jog my memory and if a few of those shots look nice, then it's all worthwhile.
---
Photos in this article were made using the Leica M Typ 262. The image of the camera and lenses was made using the Sony A7. Exif-data is intact. Open any image in a new window for a closer look.