Tyresta Natural Reserve & Leica M4-P
Back in March I visited the Tyresta Natural reserve & National Park. It's an amazing place – half an hour from the city is almost 50 km² of protected, virtually untouched woodlands.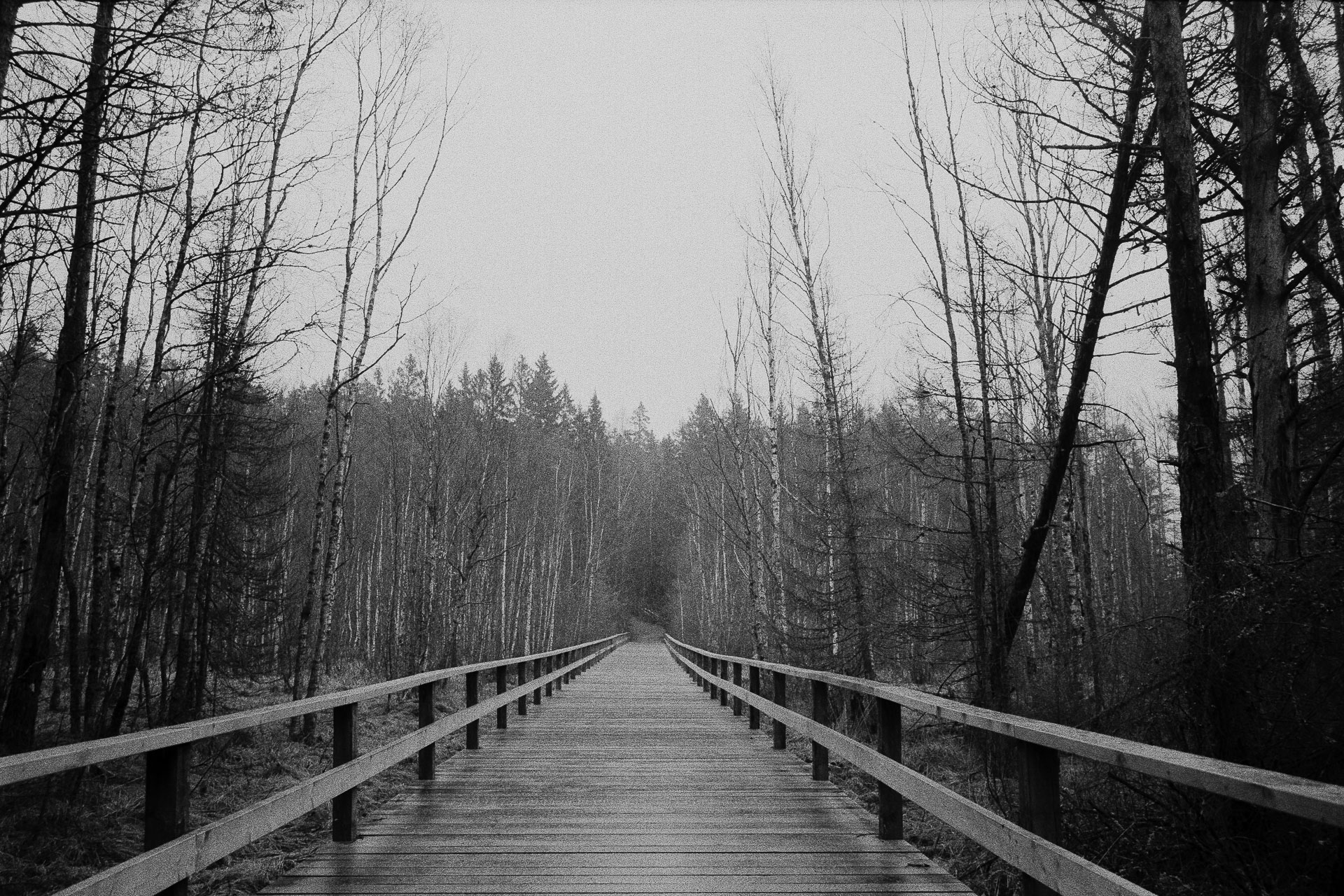 It's one of the largest untouched forests in southern Sweden. There are pine trees that are over 400 years old and four times as many species of animals as in an exploited forest.
On my visit I was greeted with rain, shifting to snow. Fortunately both I and our dog was dressed for the conditions and could still enjoy ourselves. The weather also meant we were practically alone. An odd sensation at a place generally so well visited.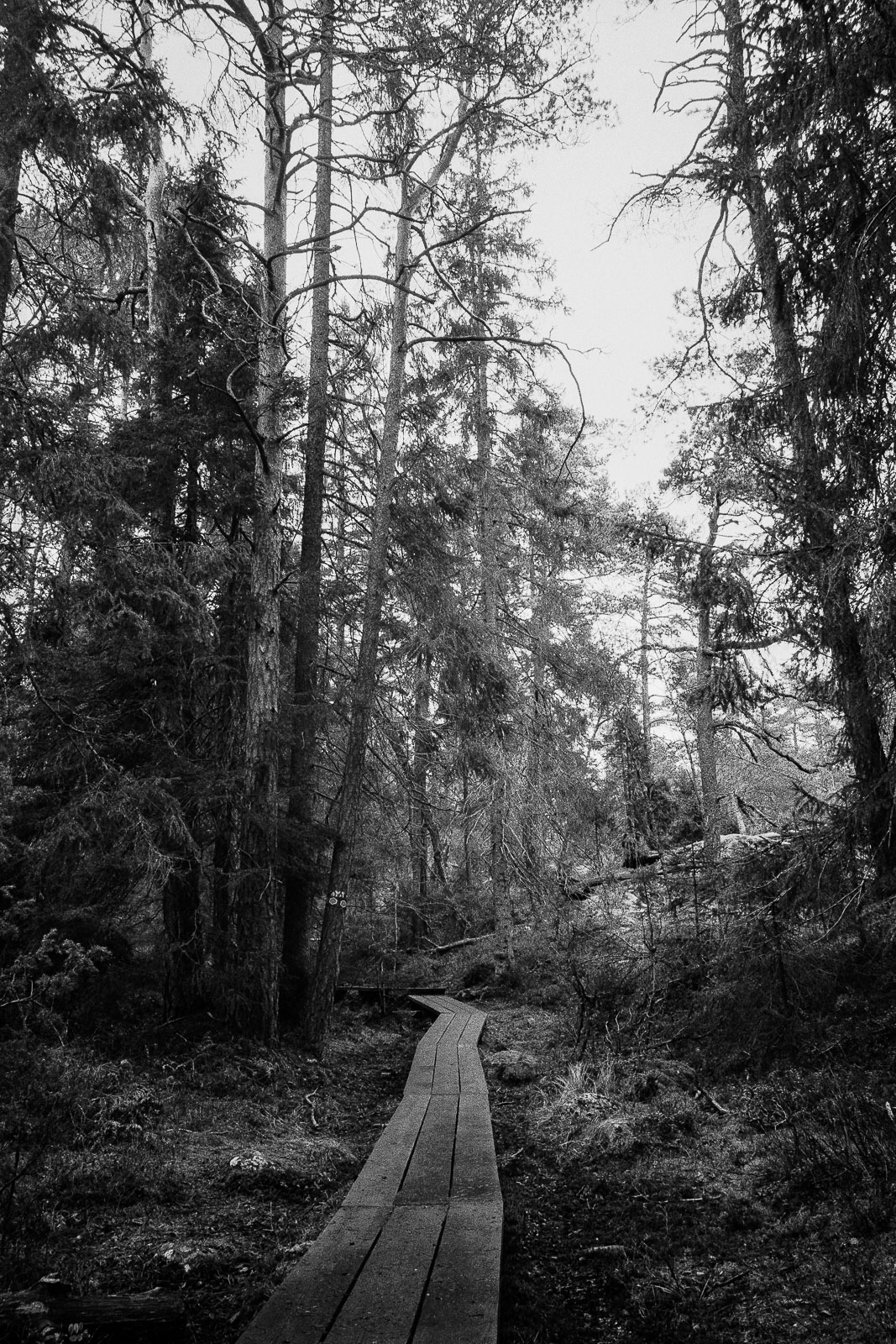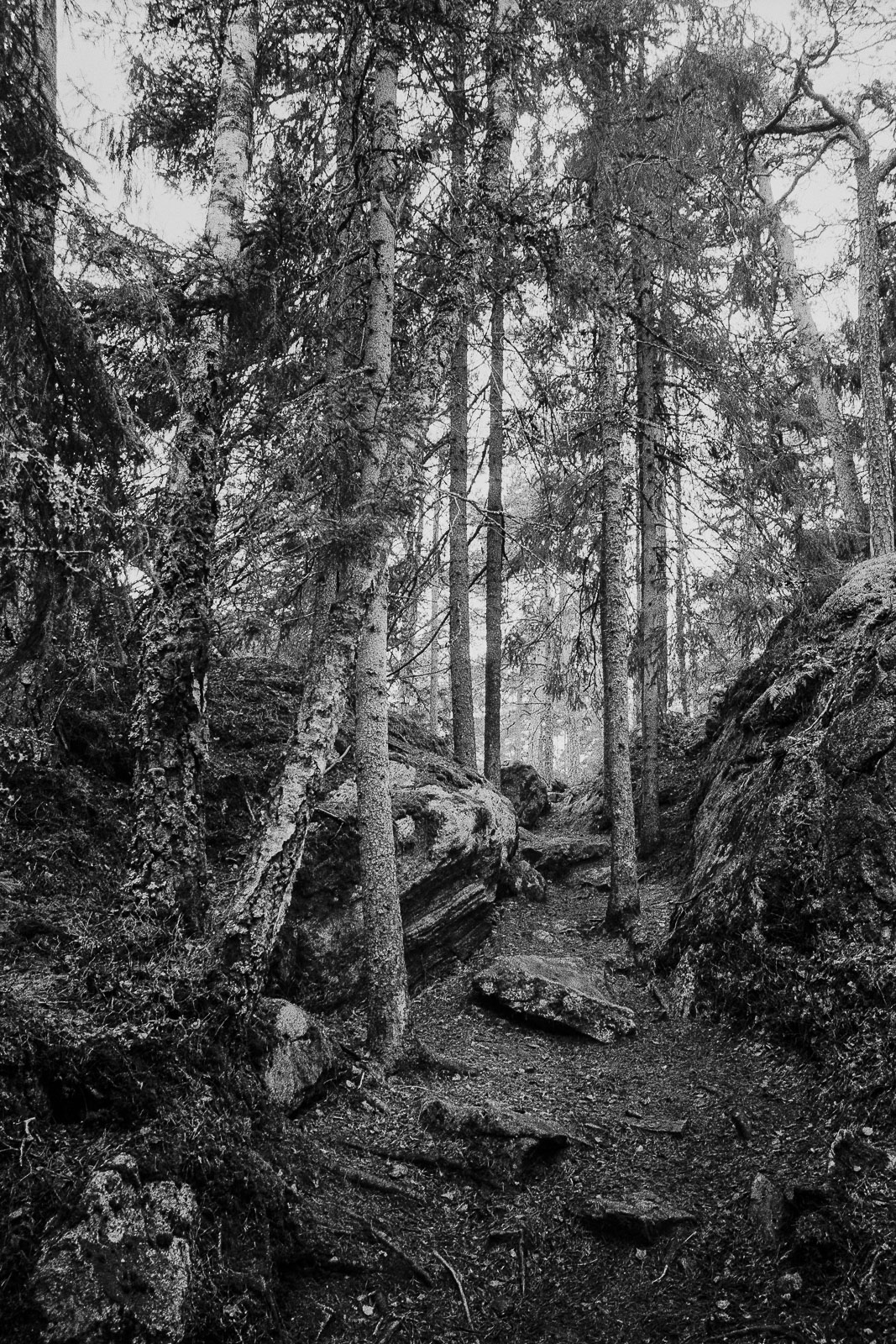 I brought my Leica M4-P, Summicron 28 and the new to me Zeiss ZM 50 Sonnar. The weather made it hard to change lenses, but some shelter made it possible to switch. Still, the majority of the frames were made with the 28 – only two frames are from the Sonnar – but I'm quite satisfied with how both lenses handled themselves and I feel they make a really nice pairing.
I shot Ilford HP5, a newfound favourite of mine, and I feel the tonality of the film complemented and enhanced the subject matter. I'm also glad to have the speed of it as light was dropping quite fast.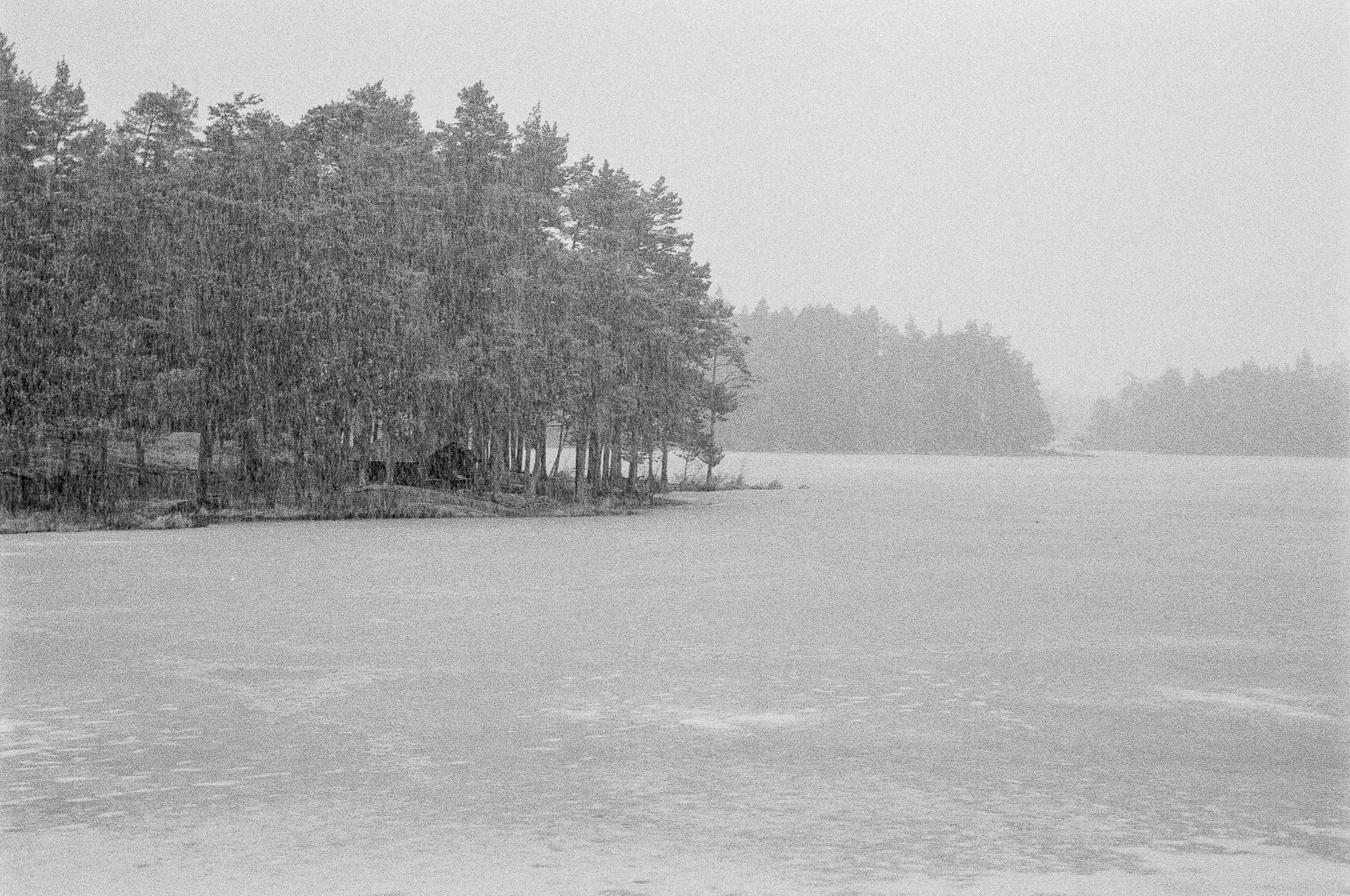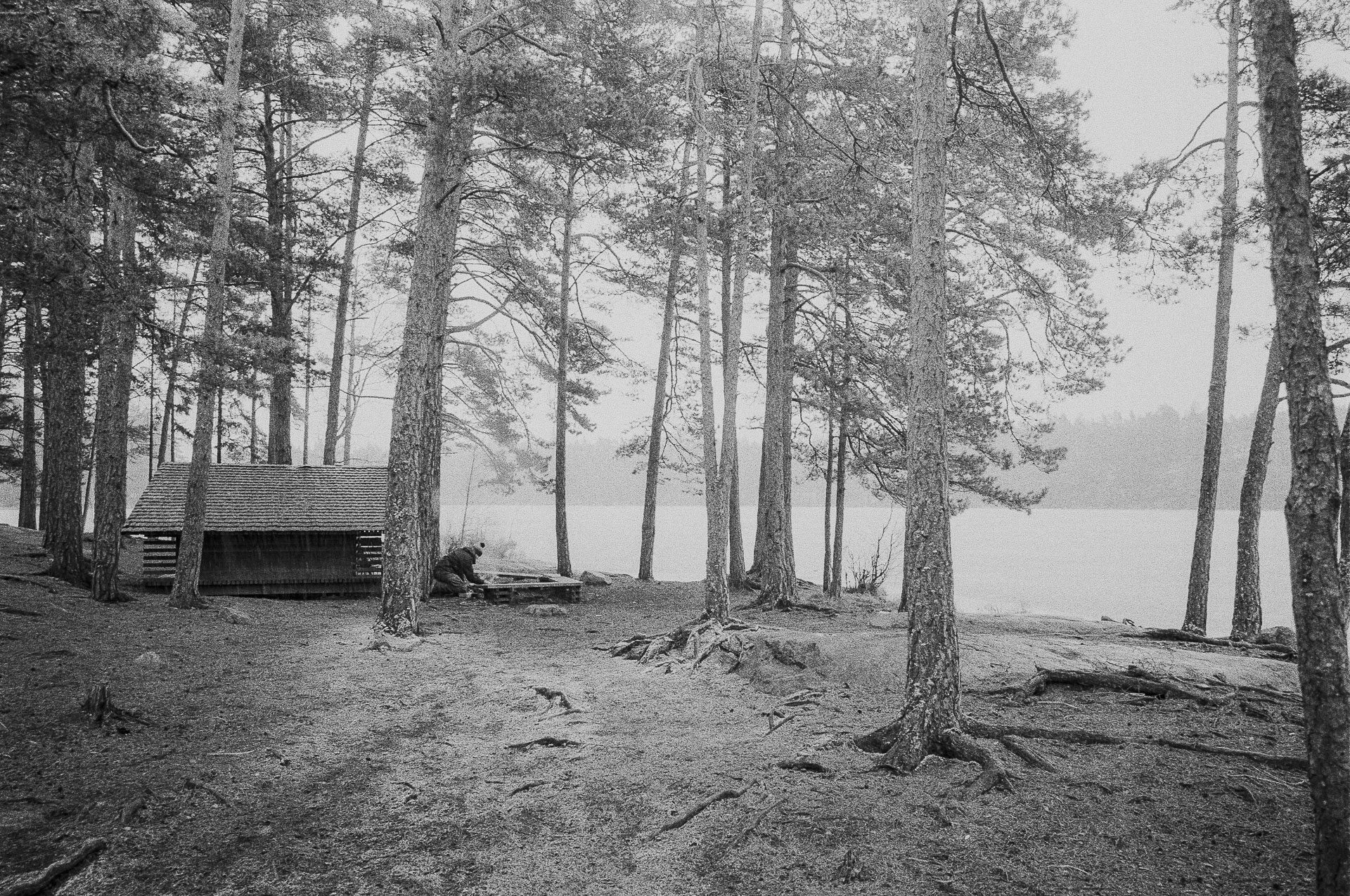 I've had this set ready for publishing for quite some time, but just haven't gotten around to it. If anything the images have grown on me. It feels a bit odd to go back in time just these few months. As I write this the sun is shining outside and everything is in bloom, I've the door open to the balcony and a warm breeze is moving through the apartment. You can hardly imagine a more different setting from the images in the entry. Still, looking at the images I'm transported back to that damp and deep forrest.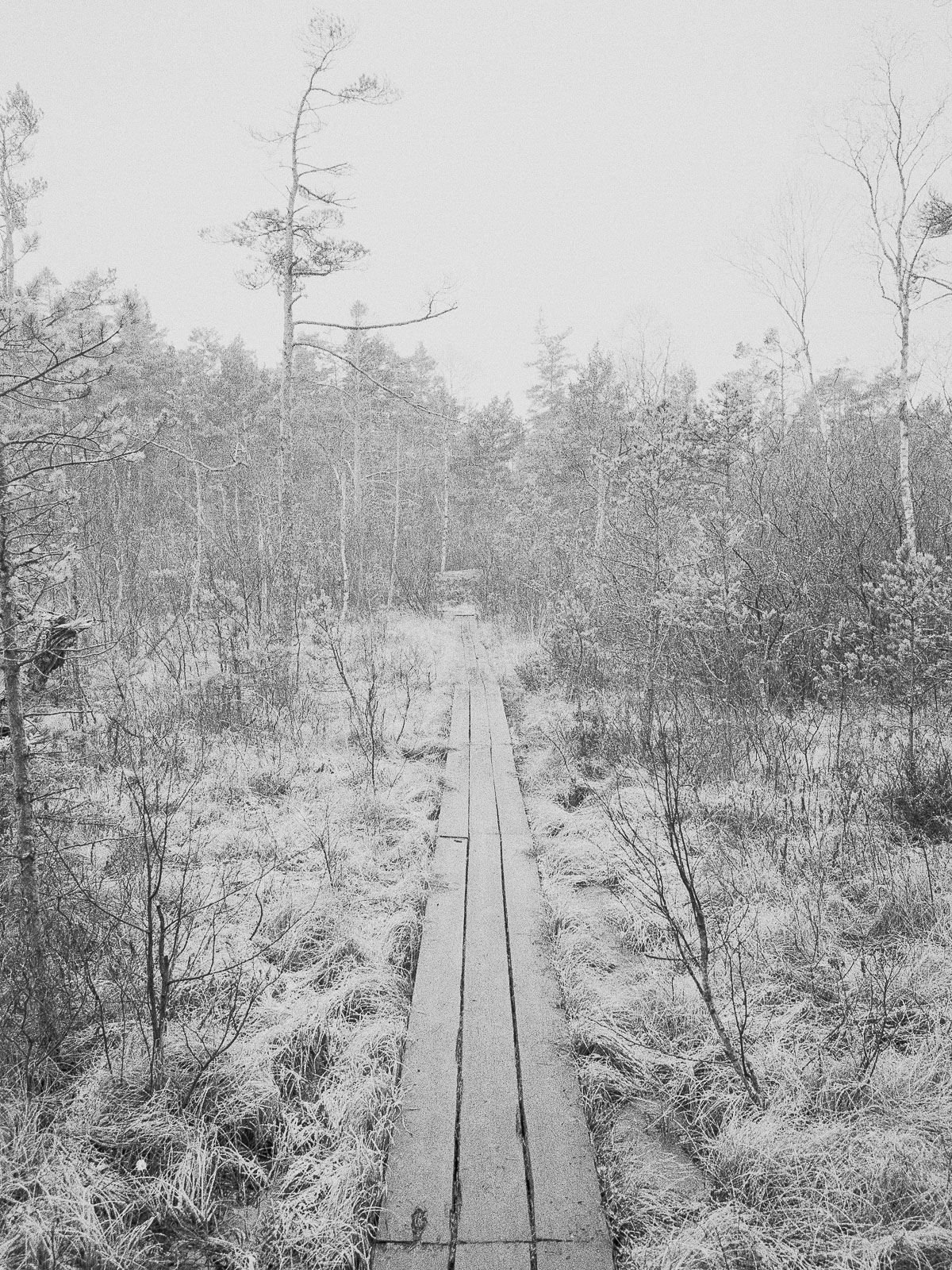 ---