2020 Recap
I don't think it's ever as clear to me how little gear matters as whenever I look back on my favorite photos from a given year.
Beyond having equipment that performs and handles in a way where I can enjoy using it, I don't really see much benefit from new gear – even stuff that might look better on paper. My keeper rate tends to be very similar regardless of the kit I'm using as long as it's something I can bond with*.
* I must admit to being picky in terms of what I enjoy using though. I prefer gear that's well designed, that handles sensibly and performs in an appealing way (that doesn't necessarily mean expensive though). There's plenty of incredibly capable gear I just wouldn't feel engaged by, as well as simple stuff I find very compelling.
This was certainly the case in 2020 too.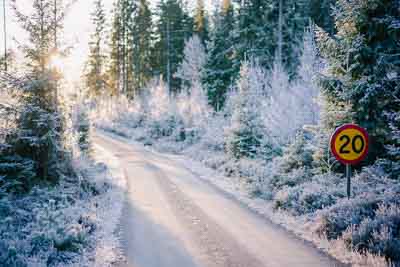 For instance: I made a good number of images I'm happy with using the new to me Zeiss ZM 35/1.4 – a high end, exotic lens. Getting solid results out of it isn't too surprising – it's widely regarded as an incredible performer. But I also made just about as many images I'm just about as happy with using the Fujifilm X100T – a camera that I've had for years that goes for peanuts these days.
On paper the X100T can't really measure up to what's possible to get out of the ZM 35/1.4 on a full frame camera. But it's still quite capable and incredibly convenient. I also know it like the back of my hand – it's very well designed and I tend to have a lot of fun using it. I think all this shows through in the images.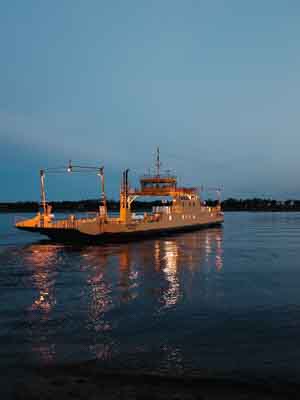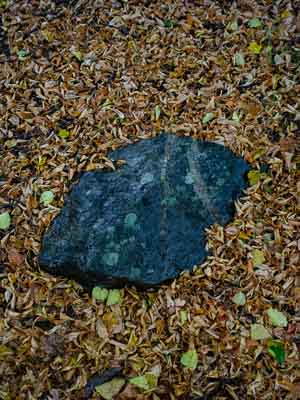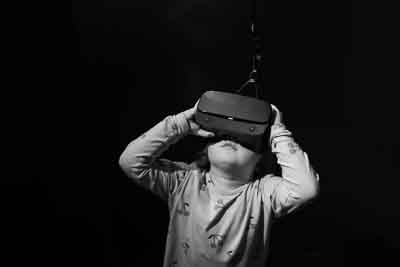 That's not to say I've not enjoyed my time trying out a few new pieces of gear. But in terms of making the images I'm the happiest with familiarity often trumps freshness.
When you have equipment you know by heart – that you can handle without thought and where you understand how it will behave in as many situations as possible – that's when you can really start leveraging the strengths of that piece of gear and get the most out of it.
It can be tempting to take this to an extreme. I was contemplating a plan to not add any new gear over the course of 2021. But at times a bit of freshness can be fun. It can be interesting to play around with something new that gives you a different set of capabilities or new behaviors from what you've had before. So I don't see it necessary to be too dogmatic about it. Personally I just want to avoid switching gear too often and for the wrong reasons. Something I've become reasonably good at at least.
With all this said, these are some of my favorites from the year that's passed.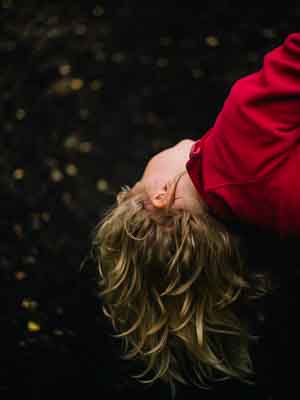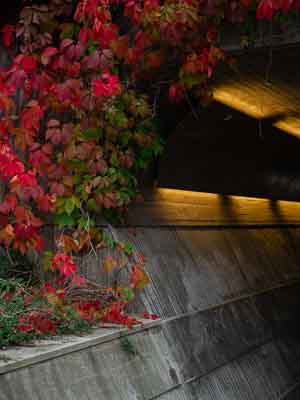 Favorite gear of 2020
Leica M Typ 262
As much as I enjoyed my time reconnecting with the X100T during spring I've still been happiest when shooting the Leica M Typ 262. I've had it for a bit over two years already and if anything I've come to like it even more in this time.
For my tastes it's pretty much a perfect camera. I love shooting a rangefinder and the M 262 is an exceptionally well considered one. Features-wise there isn't much too it. The camera manages to offer everything I want and need to make images I'm happy with, but very little beyond that.
Sure, I enjoy certain aspects of using film Leica's a little bit more. But the convenience of digital (as well as how much of a hassle it's been to get film developed during the pandemic) has meant that the I've had a far better time with the M 262 than the M3 or M4-P lately.
Overall I just couldn't be happier with it (that's certainly not to say it's for everyone though).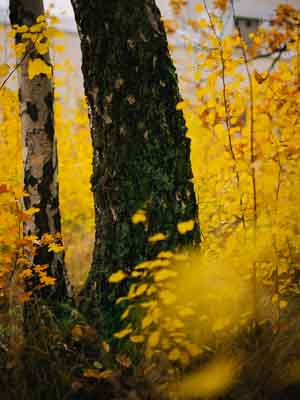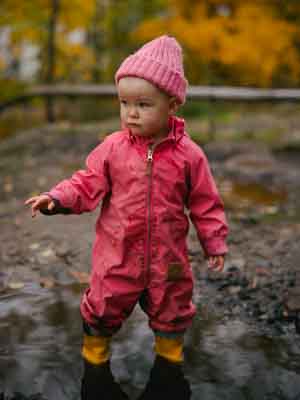 Favorite new addition of 2020
Voigtländer Nokton 50/1.2
I didn't pick up much gear this year, but from what I did add the clear standout is this 50.
It's been a long time since I was as excited about a new lens addition and it's not left my M 262 since I picked it up back in October.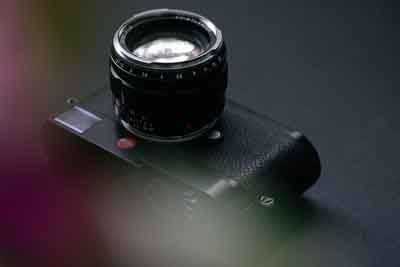 The Voigtländer Nokton 50/1.2 mounted on the Leica M Typ 262.
Beyond being very impressive from a technical standpoint it also offers a wonderful but flexible signature*. The speed also opens up some new and interesting creative opportunities.
* Wide open the correction of spherical aberration is moderate, leaving images looking quite smooth with a classic glow. Beyond f/2 performance starts to really take off and the impression is instead very transparent with a well behaved signature. So depending on the image you're making you can make a conscious choice in what sort of look fits best.
I'm putting off writing a proper review for a while longer, mainly since I want to figure out how I feel about its somewhat large size over time.
Overall though, I can already say that it's been one of those rare lenses that has been truly inspiring to use and get to know.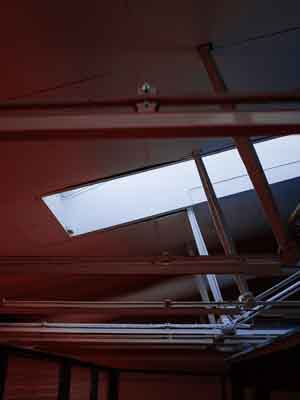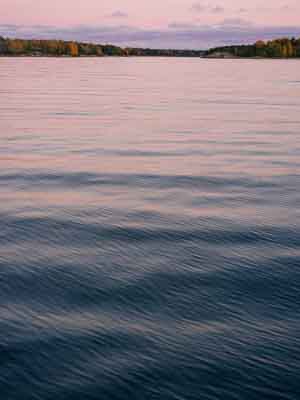 Favorite images
I'm not sure that diving too deep into my personal favorite images of the year would be an all that interesting a read. Still I've tried to interject a few of the images I like best throughout the article. To be honest 99% of the images I care about are probably of my family. In particular with how weird and restrictive of a year it's been.
If I were to pick one image that I'm particularly happy with on a personal level is this one that I've shown before: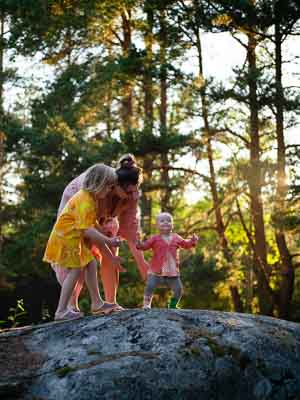 I love the warm evening light, the expression on your youngest's face as she's just learning to stand on her own and both her mom and sis so clearly having her back. To me it's a delightful reminder of a fantastic weekend.
The image was shot using the M 262 and Summicron 50 (a lens I've had for an absolute age at this point).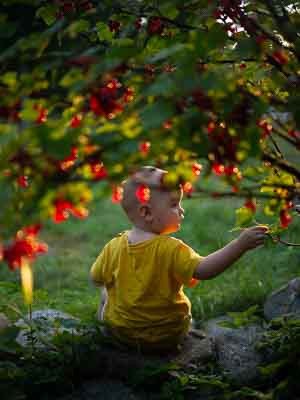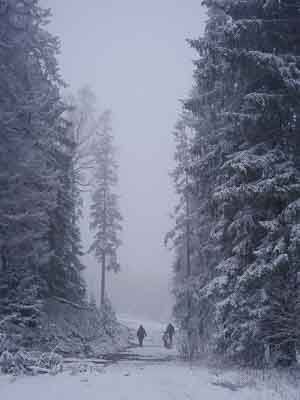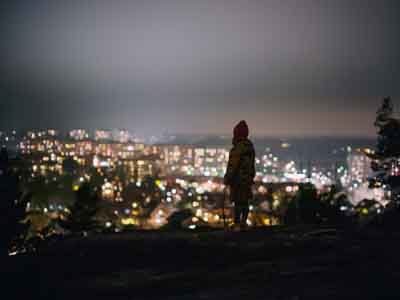 Summing up
It's safe to say that 2020 has been a turd of a year. It's been sad, restrictive and frustrating in so many ways, almost unbearably so at times.
But, to me at least, photography has made it all a bit more tolerable. It's made it easier to savor all the little wonderful moments that still managed to exist in amongst all the craziness.
I also have to acknowledge that I've been fortunate in a lot of ways – between us staying healthy, having more time to spend with my family and work not really being impacted by the ongoing situation I can't really be too negative. Especially since there's certainly a lot of people that have had a far harder a year. Still, I hope we all have a better year ahead.
---
Photos in this article were made using the Leica M Typ 262 or Fuji X100T. The image of the Leica M 262 was made using the Sony A7. Exif-data is intact. Open any image in a new window for a closer look.